ads
Theeran Producer Asks His Follower To Watch Pirated Copy
Vanaja (Author)
Published Date :

Nov 20, 2017 16:10 IST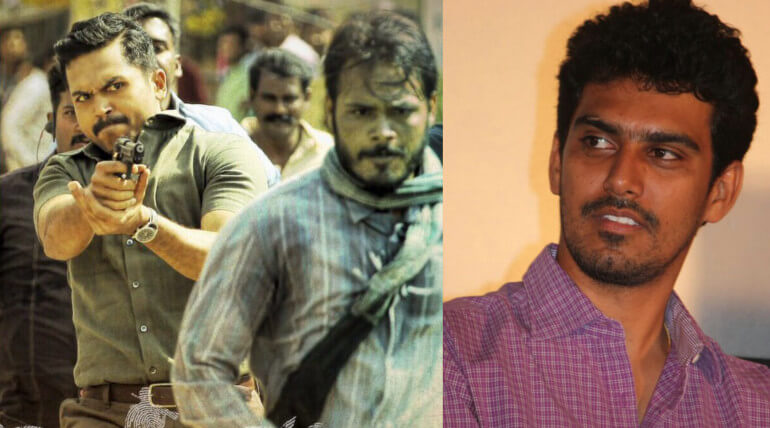 Theeran Adhigaaram Ondru which was earning outstanding responses and reviews was produced produced by 'Joker' producer SR Prabhu under Dream Warrior Pictures. One of the movie lovers who wanted to watch the movie with English subtitles asked him when the original video of the film is releasing. Replying to it, SR Prabhu said him to wait for 25 days for the movie that will be released on amazon prime video or else watch it online pirated version by donating $10 to those need it badly.
He said it seriously to watch it but asked him to denote money to someone in the name of 'Theeran Adhigaaram Ondru'. He also added it he do so he will be happy.
His kind gesture was praised by his follower and said he will not encourage pirated version. He will be waiting for the original video and ready to donate $10 in the name of Theeran.
SR Prabhu tweeted "Pls wait for 25days if possible #amazonprimevideo . Else find a good quality pirated copy which are plenty online and donate 10$ to someone who needs it badly, in the name of #TheeranAdhigaaramOndru ! I will be happy & trust me u will also be happy"
His follower replied "Thank you for your wonderful gesture . I'll wait for 25 days @ Amazon ,do not want promote any piracy. I will still donate 10$ to someone who needs it badly in the name of #TheeranAdhigaaramOndru . Thanks once again 4 ur gesture :) Congratulations on the success of the movie."
Vinod directed and Karthi featuring Theeran is a realistic cop story based on the 'operation Bawaria' headed by DSP SR Jangid between the years 1995 to 2005. The film is lauded as one of the best crime investigation thrillers in Tamil cinema. The director writings and screenplay get smashing responses that shows the other face (intelligence, dedication, sacrifice & braveness) of Tamil Nadu police.
Theeran Producer Asks His Follower To Watch Pirated Copy
Related News