ads
"I want Ms. Deepika's head.. saved" - Kamal Haasan Supports Padmavati
Vignesh Suppian (Author)
Published Date :

Nov 21, 2017 14:29 IST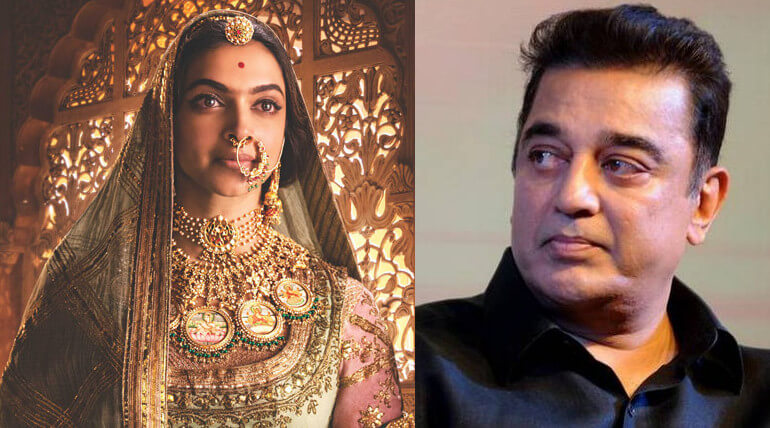 Padmavati actress Deepika Padukone was threatened by Shri Rajput Karni Sena demanding the ban for the movie. Following this Chatriya Samaj's office bearer Thakur Abhishek Som announced reward of Rs. 5 crore to the person beheading Sanjay Leela Bhansali and Deepika Padukone. He had also warned the actress to leave the country or to face behead. The director was threatened to withdraw the movie release. The protest against the movie raised claiming the makers have hurt the sentiments of the Rajput.
The support for the movie also rose from Bollywood and Kamal Haasan was the first to support from the south. He wanted Deepika's head to be saved. He urges respect for her and also freedom of her. He added his movies were opposed by many communities and says extremism is highly condemnable.
"I wantMs.Deepika's head.. saved. Respect it more than her body.Even more her freedom. Do not deny her that.Many communities have apposed my films.Extremism in any debate is deplorable. Wake up cerebral India.Time to think. We've said enough. Listen Ma Bharat"
"I want Ms. Deepika's head.. saved" - Kamal Haasan Supports Padmavati
Related News