ads
Balloon Producer Complaints Against Actor Jai In Producer council
Purushothaman Dhandapani (Author)
Published Date :

Jan 05, 2018 07:59 IST
Balloon had released on Dec 29, 2017 and it is running successfully in theatres today. The shoot of the movie was started in June 2016 and makers could release it only at the end of Dec 2017. The production house 70 MM Entertainment registered the complaint against actor Jai stating he is the only reason to push back the movie.
Producer says "Jai did not allot dates for their movies and did not attend the shooting properly. Even in dubbing session he did not co-ordinate properly and the movie was pushed back several times.
We have waited for Jai for one month in Kodaikannal for shooting erected with the huge sets that costs several lakhs. We could not contact him through phone or in person. He came finally but in few days he went from the shoot saying Anjali had fix and she is in dangerous stage. Later we came to know it was the lie that too without Anjali's knowledge.
Jai came for shoot drinking liquor and he will be in hurry to finish of shoot to drink alcohol again. He daily used to drink alcohol and he did not concentrate on his works. Director Sinish at one stage decided to take his life at Kodaikannal due to torture given by actor Jai from shooting to dubbing."
They also added "We had lost Rs 1.50 crore and could not release the movie in Telugu due to him, so we are pushed to huge losses."
Producer demanded 1.50 cr compensation from the actor. They have also requested Producer Council not to let him work for other projects until their issue is solved.Here is the complaint statement from the Balloon Producer.
Balloon Producer Complaints Against Actor Jai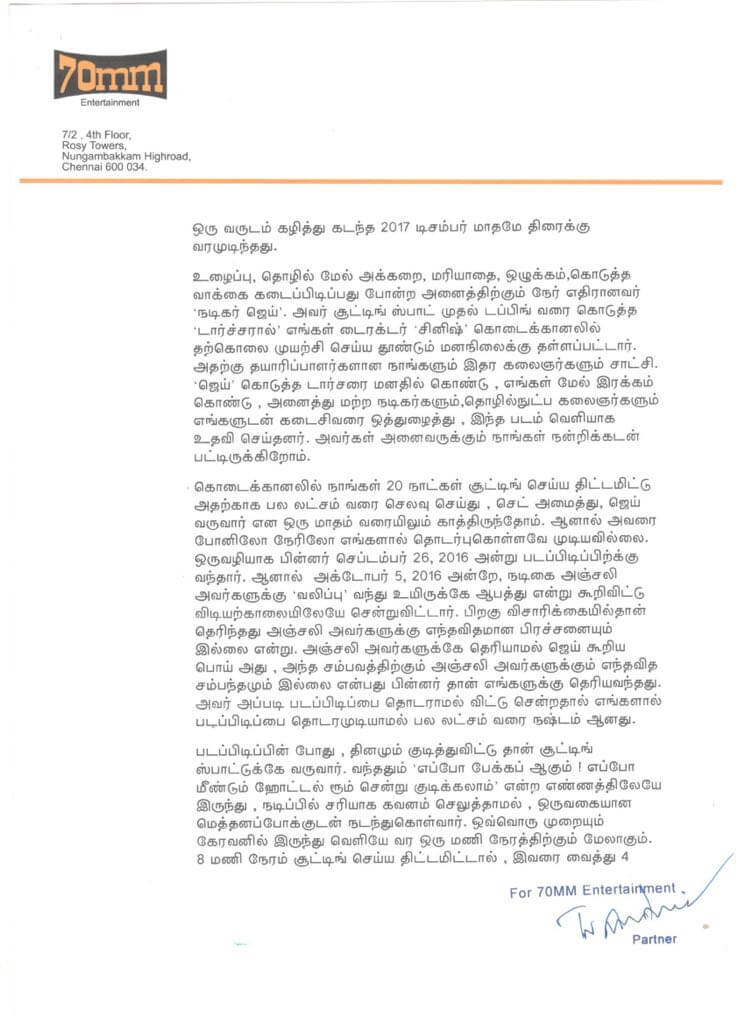 Balloon Producer Complaints Against Actor Jai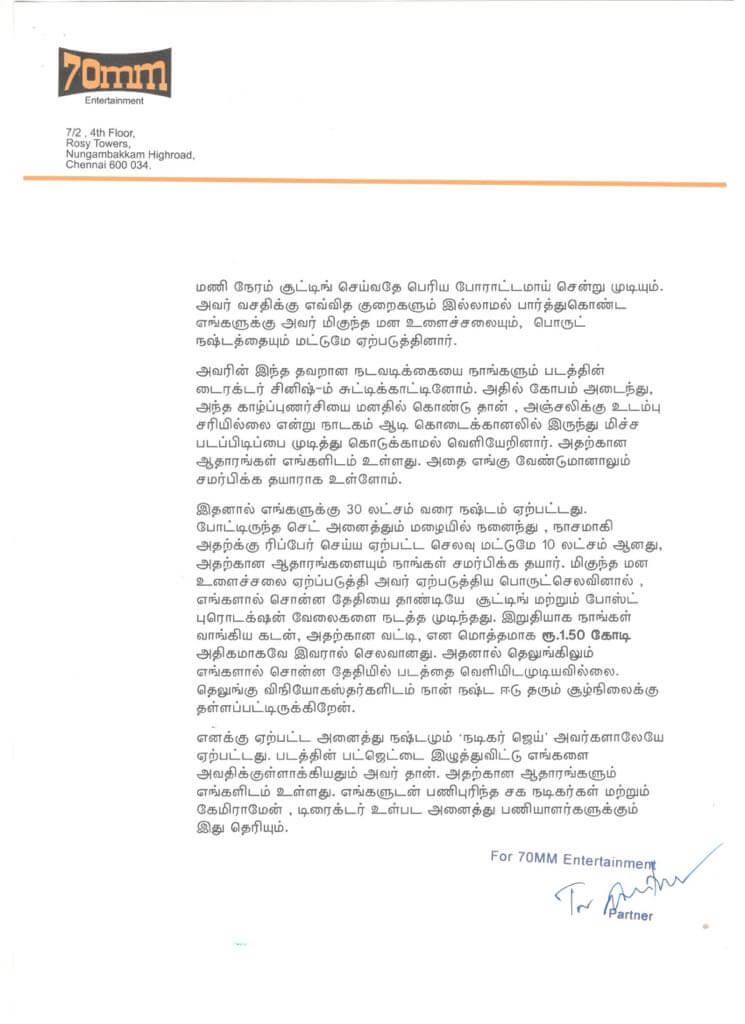 Balloon Producer Complaints Against Actor Jai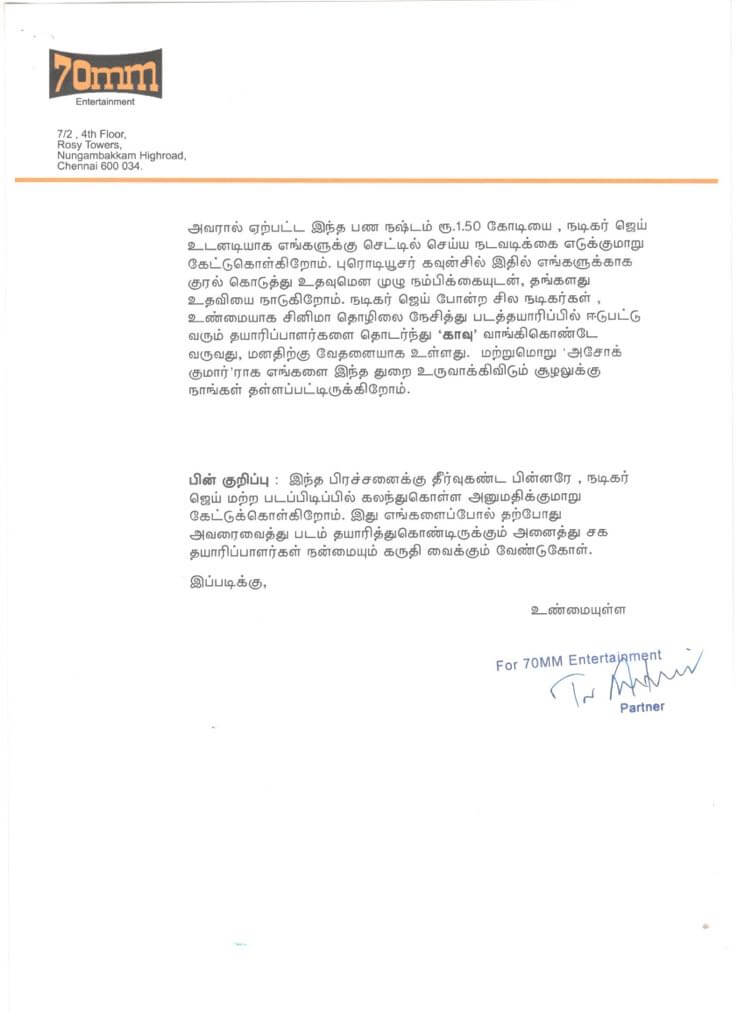 Balloon Producer Complaints Against Actor Jai
Balloon Producer Complaints Against Actor Jai In Producer council
Related News