ads
Jai's Next Jarugandi Official Motion Poster
Vanaja (Author)
Published Date :

Nov 19, 2017 07:35 IST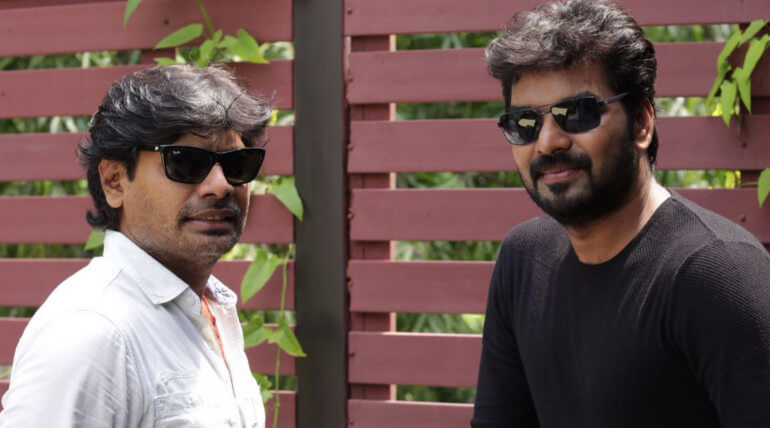 Actor Nithin Sathya is producing the movie titled Jarugandi under his home banner Shvedh Group. The movie features his friend Jai in lead role. The motion poster of the film was released by Venkat Prabhu. The team receives wishes from friends and fans on the twitter handles.
Mankatha director Venkat Prabhu tweeted "
Happy to Launch Title Motion Poster of #Jarugandi #ஜருகண்டி @Actor_Jai. Produced by Natpin Ilakkanam @Nitinsathyaa @badrikasturi @shvedhgroup.
https://youtu.be/i-CWIyXLtDU
பின்குறிப்பு - Dir @dirpitchumani ennoda Title la eduthutaan, Nalla Iru Daa"
Here are some wishing tweets from the celebrities.
Singer Krish shared "Dei Machi @Nitinsathyaa Oh Sorry.... Producer Sir..... Soooper Sir.... All the best the team #Jarugandi "
Actor and producer Vijayalakshmi posted "Wishing my bst friend n Dear Brother @Nitinsathyaa Maidn production #Jarugandi #ஜருகண்டி😊"
Actor Vaibhav texted "
Marana Mass, Pure Class, innum ennennamo sir.
#Jarugandi #ஜருகண்டி Motion Poster ee 100 days odum Polaruke - https://youtu.be/i-CWIyXLtDU
Congrats to my next producer @Nitinsathyaa
Congrats to the team @shvedhgroup @badrikasturi @dirpitchumani @Reba_Monica"
Director Thirru slated "Nice title..Congrats bro :) #Jarugandi "
'Tik Tik Tik' director Shakti Sounderrajan wished "Congrats for #Jarugandi @dirpitchumani @Actor_Jai @Nitinsathyaa @badrikasturi!!! Awesome title suggestion from @vp_offl !!!"
Vijay Vasanth "Welcome to Producers Arena Machi @Nitinsathyaa, Celebration today night confirm ;)"
Jai's Next Jarugandi Official Motion Poster