ads
Kamal Haasan Met Former Election Commissioner TN Seshan
Vanaja (Author)
Published Date :

Feb 16, 2018 18:17 IST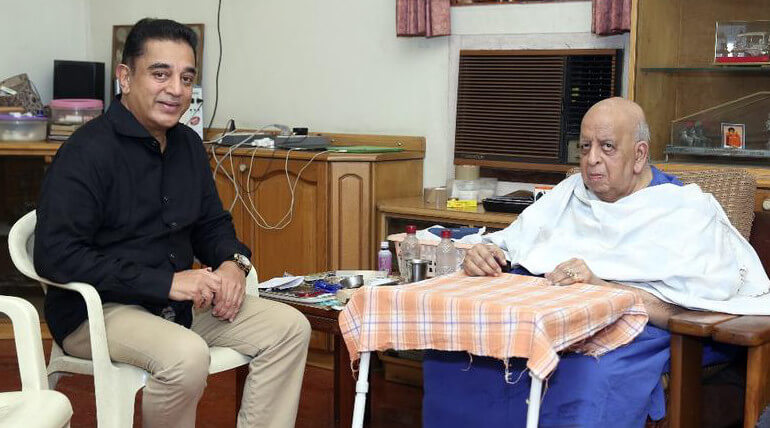 The veteran actor and politician Kamal Haasan had met former Election commissioner TN Seshan today at his residence. Seshan, who was Chief Election Commissioner in the period between 1990 and 1996, is remembered as a man who reformed elections and controlled malpractices in the elections.
Kamal Haasan is happy to share the words of TN Seshan during their meeting. Kamal said "Shesan told that he would join his party if he is well and whatever things to be done should be for welfare of the people". He said his words are encouraging and thanked him for these kind words. He also requested Seshan whether he can meet him to get clarification regarding political doubts.
Kamal Haasan is to announce his political party name and other details on this Feb 21st. He is set to travel across the state, planned to meet people and to interact with them. He aims to adopt 8 villages across the state and make them a model village. His intension seems to make better Tamil Nadu. He had cleared explained his vision on future development of the state.
He said the Cauvery verdict given by Supreme Court is quiet disappointing as the water level for Tamil Nadu has been reduced. Kamal Haasan in an interview said he will not make alliance with Rajinikanth if his colour is saffron.
Kamal Haasan Met Former Election Commissioner TN Seshan
Related News