ads
Aruvi Receives Great Reviews From Special Show
Purushothaman Dhandapani (Author)
Published Date :

Dec 13, 2017 11:08 IST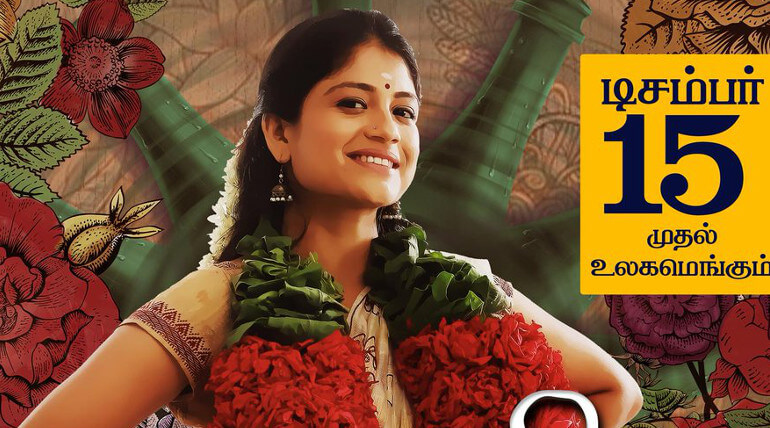 Dream Warrior Pictures produced and debutante Arun Prabu Purushothaman directed Aruvi is receiving rave reviews from the critics, film celebrities and media persons after the special show screened yesterday. The movie is set to hit theatres worldwide on Dec 15th. New Face Aditi Balan is doing the lead role and the teaser of the film had warm welcome from audience.
Journalist Sangeetha Kandavel shared "#Aruvi post break...first 15 mins claps claps claps. ..whole theatre seems to be excited @TheHinduCinema @DreamWarriorpic @prabhu_sr. She is honest, bold, shy, crazy, risk taker, loving, stressed out, someone who doesn't wanna give up.....#Aruvi "
Director Pushkar & Gayatri tweeted "A big shout out to @prabhu_sr and @DreamWarriorpic . You guys have been consistently making films that have pushed the boundaries of Tamil Cinema. #Aruvi is that cherry on top of your cake!!!"
Actor Harish Kalyan posted "#Aruvi One of the best films of this year..! Hats off to the whole team @DreamWarriorpic @prabhu_sr Especially the director, @AditiBalan Great performance. #hardhitting"
Director Arivazhagan shared "#Aruvi - @thambiprabu89 succeeds with more sarcastic fun elements in an emotional bold story that makes it universally enjoyable. @AditiBalan steals with layers & all characters too well written Applauds 2 @prabhu_sr sir for his parallel view of Cinema #RollingSir "
Remo director Bakkiyaraj Kannan posted "#Aruvi December storm Vera level padam ...Vera level ponnu ARUVI Best wishes team @thambiprabu89 @DreamWarriorpic @prabhu_sr Sir @srprakashbabu Sir"
Critic Ramesh bala texted "#Aruvi [4/5]: An ordinary girl's extraordinary journey.. A very hard-hitting movie.. Touches a subject which our society normally ignores.. Heroine @AditiBalan is fab.. Dir @thambiprabu89 is a great find.. World-class cinema in Tamil.."
Journalist Ashameera Aiyappan shared "#Aruvi is a rollercoaster that took me through so much, that it's tough to find one thing to applaud. Thank you for this movie @thambiprabu89 and @prabhu_sr."
Film Critic Suganth posted "#Aruvi is so effortlessly crowd-pleasing - and also moving. This is, by far, the most unconventional among the recent new-age films, with a bravura lead performance by @AditiBalan. @thambiprabu89 joins the list of fab debutant directors we have got this year."
Surendhar MK writes "#Aruvi: Heart-wrenching and heart-warming at the same time. Sweetly unconventional, poignant & hard-hitting. @thambiprabu89's school of thought & avant-garde storytelling shatter mainstream cliches effortlessly. I sincerely hope he gets to direct his 2nd film sooner than later."
Critic Kaushik LM tweeted "#Aruvi - 4.25 /5..Let's give a warm welcome to debut director @thambiprabu89. The man will shock you, offer lot of satirical fun entertainment & tug at your heartstrings. @DreamWarriorpic deserves to be applauded for supporting this brave & bold filmmaker without any compromises!"
Aruvi Receives Great Reviews From Special Show
&nbsp
Tags :&nbsp
aruvi critics reviews
,
aruvi critics responses
,
aruvi celebrities response
,
aruvi celebrities reviews
,
aruvi movie reviews
,
aruvi reviews and responses
,
aruvi responses
,
Aruvi Reviews From Special Show
,
Aruvi reviews
,
aruvi movie theatres tamil nadu
,
aruvi movie theatre list
,
Aruvi movie release date
,
Aruvi release date
,
aruvi tamil movie reviews
,
aruvi movie celebrities reviews
,
aruvi movie twitter reviews
,
aruvi movie film celebrities reviews
,
Aruvi Tamil Movie - Critic Review
,
Aruvi Tamil Movie Review
,
Aruvi Tamil Movie Critic Review
Related News