ads
Aruvi Movie: Live Audience Tweets
Vanaja (Author)
Published Date :

Dec 15, 2017 15:50 IST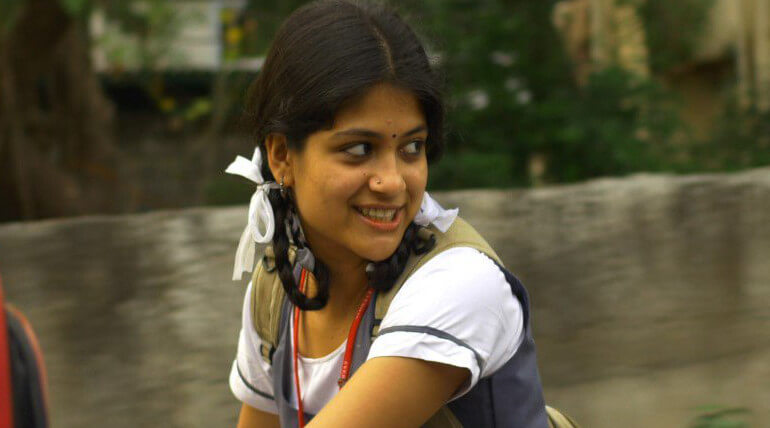 'Joker' film producer SR Prabhu under Dream Warrior Pictures again comes with the bold quality script that astonished audience, critics and media persons. Their new find debutante director Arun Prabhu Purushothaman emotional script and newbie Aditi Balan's performance are the solid things to turn the movie up.
The audience say like the waterfall, the girl Aruvi (waterfall) moves in her own way even if she get spoiled. The movie has all types of emotions like anger, sorrow and laughter mixed appropriately. The directed had shaped the character and scenes very well that makes the wow factor. Shelley Calist's cinematography and music of Bindu Malini and Vedanth Bhardwaj are other major pluses. It is said to be a proud film for Tamil cinema.
Aruvi opens up with earth shattering responses and reviews across the state today. Some of the audience live tweets are here.
#Aruvi @prabhu_sr @thambiprabu89 @AditiBalan @DreamWarriorpic ""fantabulous movie"" 👌👍💪 This movie took d Tamil cinema to reach highs(vera level)!!!👌👍💪 We want More like dizz prabhu sir.
"மேற்கு கரையில் அந்த வானம் மெல்ல சிவந்திருக்கு😍😍😘""

— Naveen kumar (@Naveensanthu54) December 15, 2017
''Solvathellam Sathiyam" This Aruvi make u Cry,Laugh,Think..This Aruvi teach u many things of life..This would be every common audience state of mind after watching This Aruvi on Screen.Very very hard hitting movie @prabhu_sr @DreamWarriorpic @AditiBalan #Aruvi #AruviFromToday 👍 pic.twitter.com/MwzIkMECxK

— Deva (@anjaan_deva) December 15, 2017
மலையினின்று வீழ்ந்து
மண்னைத் தொடும்
அருவிகள் பல..
மண்ணிலிருந்து எழுந்து
நின்று மலையேறும்
அருவி ஒன்று தான்..
ஒருத்தி தான்..#Aruvi

— Selvakannan (@Selvakahlil) December 15, 2017
@prabhu_sr @Potential_st @DreamWarriorpic #Aruvi a great movie!!!!!!!!! Great experience!
Thanks @prabhu_sr for a brave attempt by producing it! HOPESn VIBES that it also makes u PROFITABLE! Thanks again for making it! #aditi kalakiteeeenga!

— Jai GANESH (@dir_jaiganesh) December 15, 2017
@thambiprabu89 #aruvi Brilliant movie ...Hatsoff to u .... Flooded eyes😭😭 Wat a story discription 😱😱U r really awesome..Looking for the next projects from you..I am ur fan 😵😵

— Mohan (@MohanMS26) December 15, 2017
#Aruvi makes you smile, think, cringe, cry, clap! What a performer the lead actress is?! Fantastic direction - Extracted perfm'ce frm every cast in a neat way! Experimental but befitting music. Visionary production by @prabhu_sr . This Aruvi is an experience like Aruvi - Go 4 it!

— Arun Vaidyanathan (@Arunvaid) December 15, 2017
பொதுவாக ஒரு படம் பற்றி பேசினால் , பெரும்பாலான முதல் கேள்வி நடிகர்கள் யார் என்று தான் இருக்கும். ஆனால் இனி வரும் காலங்களில் இயக்குனர் யார் என்று இருக்கும். உதரணங்களில் சிறந்த ஒன்று #அருவி #Aruvi #AruviFromToday #Aruvi review
Rolllllinggg Sirrrr...

— Raam (@ram195) December 15, 2017
what a strong character by aditi balan and the entire team! you guys done justice to the good tamil cinema industry!! Bravo team!

— Raj Sangar (@Raj_Wonderboy) December 15, 2017
#Aruvi - Totally a new fresh attempt! @AditiBalan was nailed it!!! Whatta storyyy!😍 Really a good movie for all the movie lovers! Even though the movie started four years back..but still can relate to current situation. You rock it brother @thambiprabu89. Hope to see more.
4.5/5

— Gobinaath MP (@cinemainmyveins) December 15, 2017
Aruvi Movie: Live Audience Tweets
Related News