ads
Ajith Was In Ashok Kumar Stage During Naan Kadavul: Sussenthiran's bold statement
Velu Samy (Author)
Published Date :

Nov 22, 2017 14:10 IST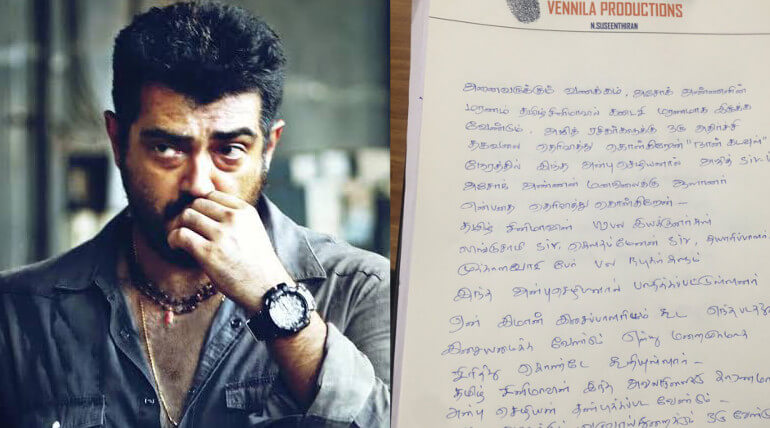 Director Suseenthiran said the death of Ashok Kumar due to exorbitant interest rates for the movie from the private financing should be last one. Several actors including Ajith had faced the same problem. Thala was threatened by financier Anbu Chezian during Naan Kadavul like Ashok kumar faced.
He said "it is a shocking statement to Ajith fans but i have to say now. Ajith has faced the same issue during Naan Kadavul. Anbuchezian had pushed Ajith to the same mindset like Ashok Kumar who died due to high interest rate debt and the harsh behaviour of financier. Tamil cinemas popular directors Lingusamy, Gautham Menon and 2/3 rd of producer are victims. Even musician Imman is directed by this Anbuchezian to which film he has to score. This poor state of kollywood had to be changed. He requested Tamil Nadu government and IT dept to make raid in Madurai Anbu's house as he will be having one half of total state money."
Lots of supports rise for Suseenthiran for breaking the truth of Anbuchezian. Meanwhile actor, director and producer Parthieban shared he had sold his bungalow which he got first on the debt he has to pay. He had not bowed down to anybody which he enjoys it.
November 22, 2017
November 22, 2017
Ajith Was In Ashok Kumar Stage During Naan Kadavul: Sussenthiran's bold statement
Related News