ads
12 years old boy is the lone lion from Kerala to win the National bravery Award
Gokul Saravanan (Author)
Published Date :

Jan 23, 2018 13:14 IST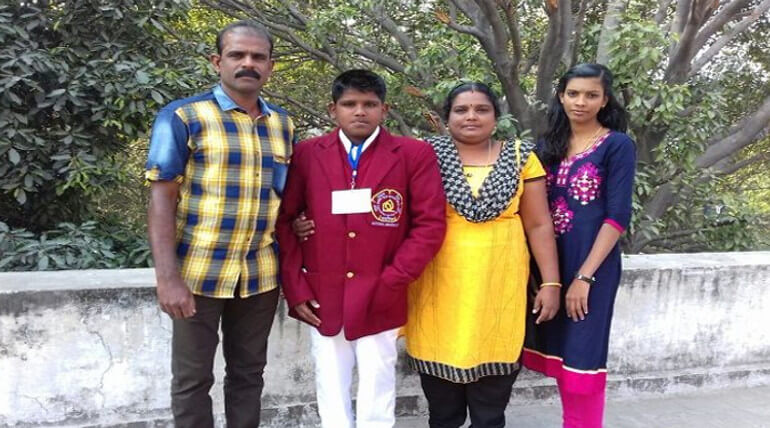 Bravery at a right moment seems fair complected for even adults but sometimes the act called bravery was even possessed by some young lion hearts.
Indian Council of Child Welfare (ICCW) under Indra Gandhi scholarship program had decided to honor some of those young lion hearts for their brave act in the year of 2017. The council prefer many categories of awards where the Bharat award winners will be honored with Gold medals and others will be honored with Silver medals.
Sebastian Vincent from Kerala is one of the National Bravery Award winners of 2018. He is lone young lion from Kerala to get the award this year. A 12-years-old boy had saved his friend from the speeding train by not considering his own safety.
Sebastian who is studying class seven at Leo 13th Higher Secondary School in Alappuzha used to go to school in cycle with his friends. On July 19, 2016 on the way to school Abhijith who was studying same class with Sebastian fall into the train track and the cycle over him, while crossing. Unfortunately his friends had descended him on the track while a train was approaching closely. But Sebastian had not lost his hope to save his friend he took a brave move at the time. He ran to his friend picked the cycle up and helped his friend to climb up but Abhijith had no strength to move off as he was injured. Sebastian kicked him off the track and jumped off to the other side of the track in fraction of time. He saved his friend with a minor fracture in his wrist.
Now the bravery of Sebastian was recognized by the ICCW as his school applied for the recognition. Sebastian is now at New Delhi to claim his award and reward prize from the President of the nation. While asking about his recognition, he said he had not expected any award or recognition. His main motive is to save his friend from the danger. He was asked to remind the incident but he shrugged and said that he got only some hazy memories of that incident. His family also said he had been praised by the neighbors and school but they had not expected he will get a national recognition. It was his first trip to country's capital.
12 years old boy is the lone lion from Kerala to win the National bravery Award
Related News