ads
Kerala Sets Up To Witness A Rare Three In One Moon Celestial Event
Gokul Saravanan (Author)
Published Date :

Jan 18, 2018 19:09 IST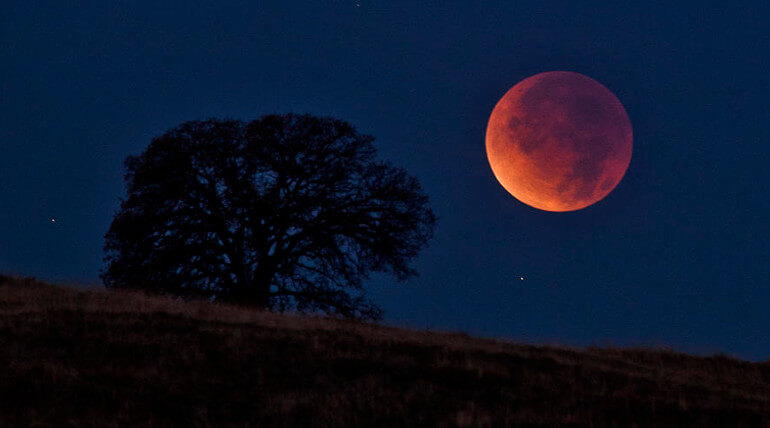 After 152 years people of Kerala have their luck back to witness a rare celestial event.
A rare combination of three Moon (The Lunar eclipse, The Blood Moon and The Super moon) is going to appear on January 31 this year. This rare combination occurs and visible to earth after a long gap of 152 years. It has been calculated the biggest celestial event will be visible to the people of Asia, Australia, North and East Europe, North America, North and East Africa, North and west South America, Pacific, Atlantic, Indian Ocean, Arctic and Antarctic circle.
The Alignment of the Sun, Earth and the Moon in a single line is known as lunar eclipse and this time this even appears in the combination of super moon. The super moon is the phase of full moon which visible very close to the earth. That makes the even as very rare, before this event happened on March 31, 1886.
Now Kerala Science and Technology Museum in Tiruvanandhapuram had made arrangements in it Priyadharshini Planetarium with telescopes for the interested public to observe the rarest event. Many organizations like Breakthrough Science society are creating awareness among people about the event all over the state.
KSSTM director Arul Jerald Prakash said, that the Moon passes through the shadow of the sun on its elliptical orbit on Jan 31. The first phase will start from evening 4:21 PM and the full dark total Lunar eclipse will be visible at 6:21 PM when the moon enters the umbra phase which was completely lined up in the horizon of eclipse. The total lunar eclipse will end at 7:37 PM and it will be a partial lunar eclipse till 8:41 PM. The super moon will appear at the distance of 3.56 lakh Km this year.
The total event can be witnessed with naked eye and the moon will be in the color of blood or orange due to some atmospheric pollution. Telescope arrangements are also made for those interested person at Priyadharshini Planetarium. It is also informed that on January 26 an awareness class will be arranged by the Breakthrough Science Society.
Kerala Sets Up To Witness A Rare Three In One Moon Celestial Event
&nbsp
Tags :&nbsp
Total solar eclipse
,
Three In one moon event
,
Rare Celestial event after 152 years
,
KSSTM
,
Priyadharshini Planetarium
,
Rare Lunar eclipse
,
The Super Moon
,
The Blood moon
,
Kerala Blood Moon
,
blood moon Jan 31st
,
super moon jan 31 2018
,
lunar eclipse jan 31 2018
,
blood moon india
,
super moon india