ads
Suseenthiran Winded Up Angelina And Grabbed Football For Next
Karthick Rajkumar (Author)
Published Date :

Mar 17, 2018 12:26 IST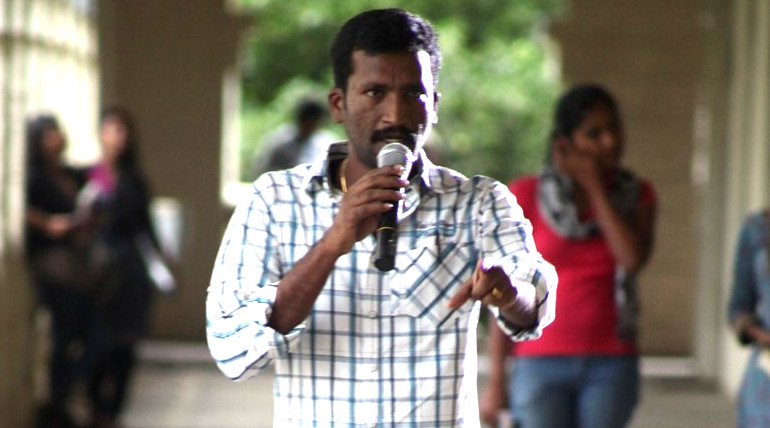 Director Suseenthiran has ended the shooting of his movie "Angelina" rolling new faces similar to an attempt made in his 2013 hit movie "Aadhalal Kadhal Seiveer". The new faces acted well in "Aadhalal Kadhal Seiveer" movie and filled up with enough positive and negative reviews.
Likewise, it is also expected that this movie would be based on an emotional story revolving around college students. He thanked all the technicians and cast involved in the film.
In his Twitter page, he also added that "Angelina" movie would hit screens in June and his next untitled movie would be Football-centric, looking for cast particularly male football players below the age of 25 years and also should have interest in acting.
Earlier, Suseenthiran had made storylines on Kabadi in his directional debut, "Vennila Kabadi Kuzhu" and on Cricket in 2014 hit movie "Jeeva". He expressed the struggles faced by the poor or middle-class sports players in both these films.
The new movie "Angelina" is produced by RD Pannerselvam and the music is composed by Vikram Vedha fame Sam CS. Suseenthiran is making his debut as an actor in an important role in the movie "Suttu Pidikka Utharavu" which is in progress, according to recent cine reports.
"Nenji Thunivirundhal" was his last movie which underperformed in box-office collections due to the unexpected hit of popular Tamil actress Nayanthara's "Aram". "Naan Mahaan Alla", "Pandiya Naadu" were the noted hit films directed by Suseenthiram. Tamil audience is awaiting the movie "Angelina" as most of his films have a touching and deep storyline.
Suseenthiran Winded Up Angelina And Grabbed Football For Next
Related News