ads
Radha Ravi Interview About Thala Ajith
Karthick Rajkumar (Author)
Published Date :

Mar 21, 2018 11:58 IST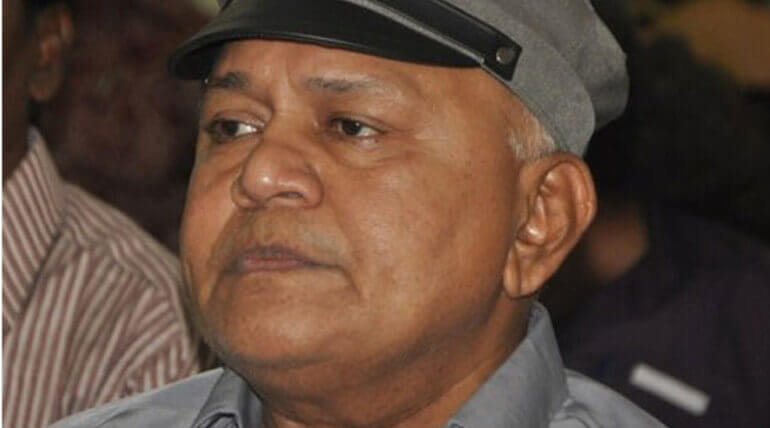 Veteran actor Radha Ravi had spoken out a few words about actor Ajith in a recent interview held by a private entertainment channel.
According to Radha Ravi's recent interview, when he was involved in the shooting for "Raja" movie, he received a call from the late Chief Minister J Jayalalitha and he was supposed to leave the shooting spot urgently. Following this, he approached Thala Ajith to inform about the urgent call from Jayalalitha. Without any hesitation, the actor had made arrangements for him to leave the spot immediately. Highlighting this incident, Radha Ravi had complimented the actor's behaviour to the seniors of Tamil Cinema Industry.
In fact, Radha Ravi had been called by Jayalalitha to compete in 2001 assembly elections as an MLA candidate on behalf of her AIADMK party. He was also informed not to share the news before an official announcement from the party.It is to be noted that in the 2001 Tamil Nadu Assembly Elections, Radha Ravi had been elected as an MLA in Saidapet constituency.
Radha Ravi also shared an interesting news about Ajith in the interview that when he attended a medical camp organised by Vijay Shankar, he was informed that Ajith had helped for more than 5000 Eye operations. Through him, Radha Ravi got to know about Thala Ajith charity.
It is to be noted that Vijay Shankar is the son of a late actor JaiShankar and also he had been working as an Eye doctor in Chennai and had done many eye operations for cine actors too.
Ajith fans were sharing the interview clipping of Radha Ravi in social media because it is well-known for Tamil audience that Ajith would not reveal his charity activities publicly.
Radha Ravi Interview About Thala Ajith
&nbsp
Tags :&nbsp
Ajith charity
,
Raja tamil movie
,
Ajith Eye operation donation
,
Radha ravi recent interview
,
Radha Ravi in ADMK
,
Cinema news
,
Radha Ravi about Ajith
,
Vijay Shankar
,
Radha Ravi MLA
,
Radha Ravi interview on Thala
,
Thala Ajith social activity
,
Ajith helped eye operation
Related News