ads
Padmaavat Receiving Overwhelming Responses
Vanaja (Author)
Published Date :

Jan 25, 2018 14:33 IST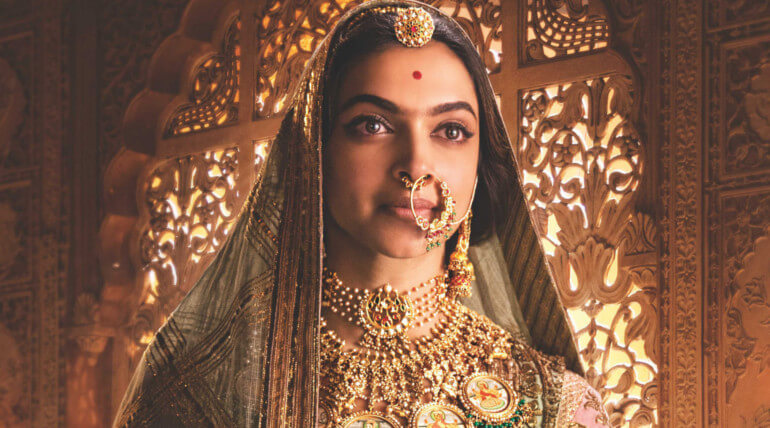 After several struggles and controversies, Sanjay Leela Bhansali's Padmaavat starring Deepika Padukone, Ranveer Singh and Shahid Kapoor had hit theatres today. The movie is earning immense responses from the audience which had already received great reviews from critics yesterday in a special show.
The critics laud Deepika Padukone and Raveer Singh for their stellar performance and Bhasali's screenplay and efforts. They also say there are unnecessary controversies on the film. The movie is not screened in several theatres across various states like Haryana, Madhya Pradesh, Gujarat, Rajasthan, Bihar and Maharashtra.
There are severe protests, violation, and vandalism broke out across these states today for screening the film in some theatres. The audience say there are so such controversial scenes between Alauddin Khiliji and queen Padmavati in the movie. Even some school buses were attacked today in some places by anti-Padmavati cowards.
The movie had grossed good opening in Chennai and gets earth shuttering responses from Tamil audience. The analysts predict the movie could go higher and higher in upcoming days.
Here are some reviews from celebrities and critics.
And last but definitely not the least my dear friend @shahidkapoor!!!! How you manage to make every character look like you belong there amazes me. 👏👏 Gave me soo many moments of goose flesh! 🙌 #Padmaavat

— Alia Bhatt (@aliaa08) January 25, 2018
Missing being with you all...team @filmpadmaavat
Sending so much love and lots of luck and prayers for our big day today! Biiiig hug @RanveerOfficial @deepikapadukone @shahidkapoor @ShobhaIyerSant @jimSarbh 🤗🤗🤗❤️❤️ @Viacom18Movies @Bhansali_Prod @TSeries #Padmaavat

— Aditi Rao Hydari (@aditiraohydari) January 25, 2018
Feeling sad for team @filmpadmaavat. The film isn't releasing in some major Indian states. Even in places where it's releasing, it'll be with a heavy police cover. Audiences will naturally feel scared to head to a theater to catch the film. Disgusting scenario..#Padmaavat

— Kaushik LM (@LMKMovieManiac) January 25, 2018
#Padmaavat 1st half Powerful Warrior @RanveerOfficial & beautiful princess @deepikapadukone have given their best ever performance, thereby even overshadowing the awesome grandeur visuals. Waiting for the scenes between them in the second half.

— Sathish Kumar M (@sathishmsk) January 24, 2018
#Padmaavat Superstar @RanveerOfficial as Sultaan Alauddin Khilji is Spiffing . No actor in the world could have played allaudin better than Ranveer Singh. Best negative performance i have seen in a long long long time. Shaitaan ko fakr hoga aapki shaitaani dekh kar is film mein.

— Sumit kadel (@SumitkadeI) January 24, 2018
Right from the moment he appears on the screen, @RanveerOfficial made me HATE him & that, is his biggest victory as an actor. Not even once did I see Ranveer Singh in those 2.43 hours. I only saw a monstrous, horrific savage called Alauddin Khilji. #Padmaavat

— Akshaye Rathi (@akshayerathi) January 24, 2018
Padmaavat Receiving Overwhelming Responses
Related News