ads
Kattappa gets Wax statue at London Museum
Gokul Saravanan (Author)
Published Date :

Mar 12, 2018 14:56 IST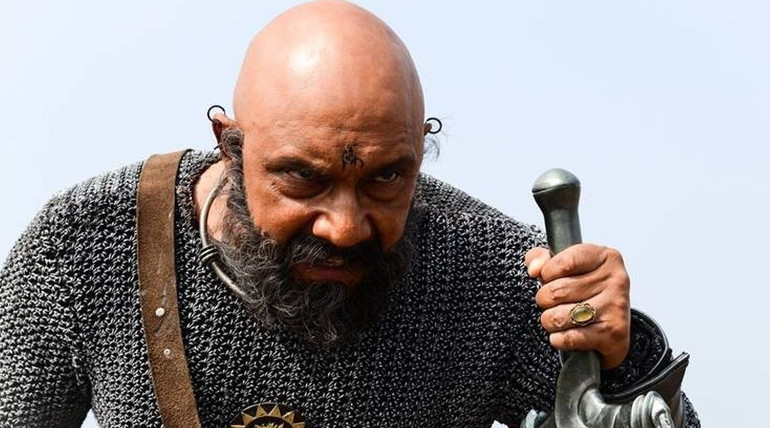 First Tamilian to get a statue at London Madame Tussauds Wax Museum.
The great question mark "Why Kattappa Killed Bahubali?" now got a statue in London Wax Museum. The world famous Wax Museum of London had craved a wax statue of an Indian actor Sathyaraj, who posed as Kattappa in the film Bahubali.
Bahubali, an India film that stolen the eyes and hearts of many across the world was directed by Rajamouli one of the outstanding directors of Indian cinema industry. Rajamouli had made a great contribution in many of his films but Bahubali is considered as one of the best among his films for the past three years.
The character Kattappa stood as a big and notorious question mark at the end of Bahubali first part. And the same character had created a much enough curiosity over the sequel of Bahubali. Probably the character Kattappa is the main reason for the Bahubali's sequel is the well-known theory.
Actor Sathyaraj is one of the versatile actor and social activist of Tamil Nadu. He starred as a villain, a comedian, a hero in many films. He was one of the most loved villains of Tamil Cinema in late 80's and well known as "Puratchi Tamilan".
Is this qualification is enough for a film star to enter the Wax museum as a statue? Obviously not. But those who witnessed the screen performance of Sathyaraj in Bahubali will surely Agree with that statue. Sathyaraj's screen presence and actions in the movie would say the phrase, "He just didn't act as Kattappa, but he just lived as Kattappa".
Other than cinematography Sathyaraj is a great social activist and one of the path follower of Periyar EVR and MGR. He released a video with a terrific expression and voice of warning against the vandalism of Periyar statue in Tamil Nadu after Lenin statue at Tripura.
Now it's a great moment for Tamil Nadu and its people because Sathyaraj is the first ever Tamilan to enter the Wax Museum of London as a statue. Now again the phrase can be changed from "Long live Mahilmathi to Long live Kattappa".
Kattappa gets Wax statue at London Museum
Related News