ads
Kaaviyyan First Look Teaser
Vanaja (Author)
Published Date :

Feb 10, 2018 11:01 IST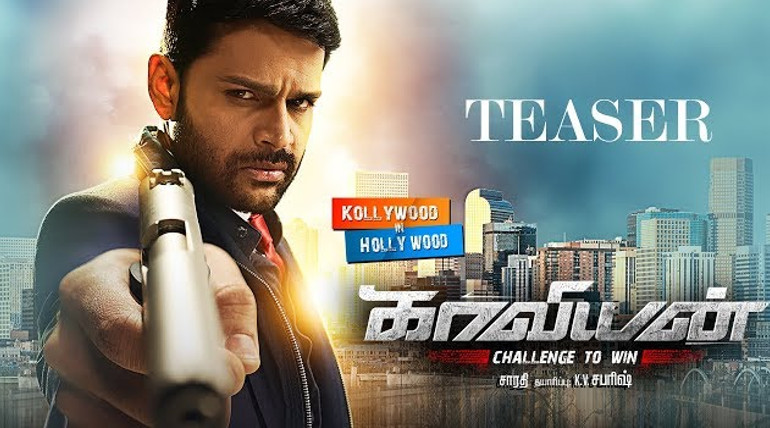 Shyaam starring Kaaviyyan first look teaser was released yesterday that was directed by IV Parthasarathy and produced by KV Shabarreesh. After oxygen Shyamm grabbed up two movies on the go which are 'Party' and 'Kaaviyyan'.
The Kaaviyyan's teaser and the first look have reached the air on 6 pm of February 9. The teaser will really induce a curiosity in its viewer as the teaser shows scenes which seem inspired from a Hollywood movie. The film seems got its whole shot in America had boosted up the expectations about the movie too.
Manam Kothi Paravai fame 'Aathmiya' gave her role as heroine in this movie. Sridevi Kumar and Srinath have made their debut to this film in an important role.
The film had been produced by K.V. Shabarish of '2M Cinemas' under cinematography of Rajesh Kumar and Shyaam Mohan Musical. The best part of the movie was its release in dual language. The movie had been dubbed in Telugu and named as 'Vaadu Osthadu'. Soon the movie will be expected in the big screen said the director of the movie.
Kaaviyyan First Look Teaser
Related News