ads
Actress Ready To Play Jayalalitha Role
Karthick Rajkumar (Author)
Published Date :

Mar 20, 2018 14:09 IST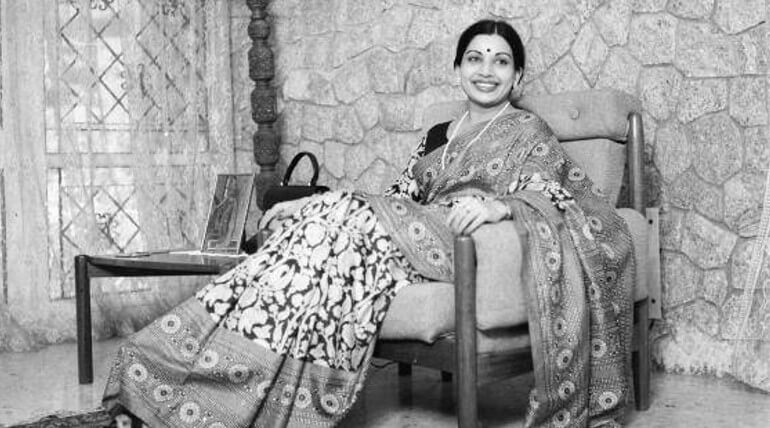 The younger generation knows her more as a Chief Minister and politician while the former generation had identified her initially as a multi-talented dancer and an actress who often share screens with famous Puratchi Thalaivar M G Ramachandran.
After her death, Bollywood producer Adithya Bharadwaj was set to produce her biopic and pre-production work was going on full swing for the much-awaited project. Reporters, when asked about the actress who plays the late CM's role, Adithya had replied that it was not finalised and they were working on the cast and crew and would reveal soon. According to the recent reports, Director Ravi Rathnam has stated that the actress who plays Jayalalitha role shall be revealed only on the movie's invocation that is scheduled to be held in May 2018. He also added that she would have a close resemblance to Jayalalitha.
There have been already a rumour in Tamil Cine Industry that any one of the top actresses, Trisha, Ramya Krishnan, Thulasi would be suitable to play the legendary role.
According to the dated reports, the late CM J Jayalalitha's biopic would be titled Thaai: Puratchi Thalaivi as announced earlier by the producer. The film will be released in three languages – Tamil, Telugu and Hindi.
Our late CM Jayalalitha's life consists of political victories and failures, tragedies in personal life, interesting cinema experiences, and many unknown mystery knots. Tamil Audience expects a clear picture of all the above happenings in her life from the director Ravi Rathnam.
Interestingly, in an interview with Jayalalitha in 1999, she had stated that Aishwarya Bachchan would suit her younger role on screen and also added that it could be difficult for anyone to play her aged role.
Actress Ready To Play Jayalalitha Role
Related News