ads
Thiruttu Payale 2 Movie Twitter Reviews
Vignesh Suppian (Author)
Published Date :

Nov 30, 2017 20:30 IST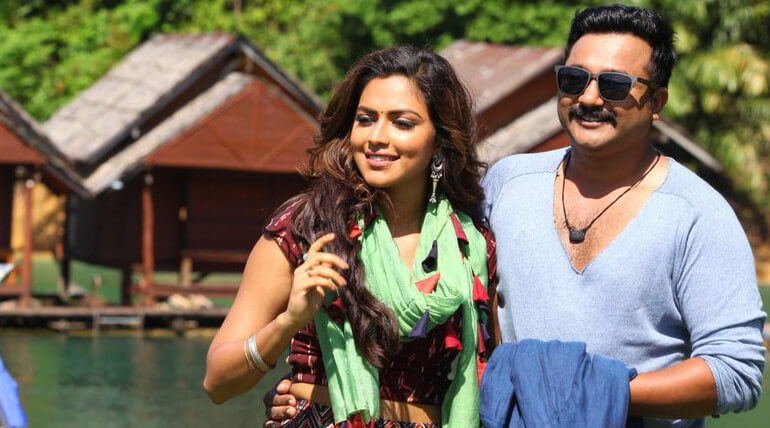 The most awaited sequel Thiruttu Payale 2 sequel had hit theatres today. Bobby Simha, Prasanna and Amala Paul play the lead roles in it. Directed by Susi Ganesan and produced by AGS Cinemas the movie gets mixed reviews from audience and critics.
The director shows how the technology badly affects the young couple's life. Simha has the job of tapping phone calls of unknown persons. Prasanna essays the role of cheating women and black mailing them. Amala Paul as house wife carries a crucial role.
Prasanna's performance in the flick is lauded by the audience. Justin Prabhakaran music adds strength to the film. But audience says it could be better if this film come few years before. It is said to have some interesting moments and worth to watch.
Here are some audience tweets about the film.
ரொம்ப நாளைக்கு பிறகு ஒரு நல்ல படம் பார்த்தேன்.
அருமை
👌👏👏👏#ThiruttuPayale2

— Gєσяgє ❁ (@itsgeorgeoff) November 30, 2017
#Thiruttupayale2 Interval: So far a decent first half with things spicing up after @Prasanna_actor's entry.

— Sidhu (@sidhuwrites) November 30, 2017
#ThiruttuPayale2 first half has been watched. Engaging. Ends on a high. Sema !

— Sujith (@iSujith_) November 30, 2017
#ThiruttuPayale2 - First Half - Super.
Negatives - Songs and Bobby Simha.

— Saran Sundar (@saransundar5) November 30, 2017
#ThiruttuPayale2

An interesting detective thriller that lives upto expectation. Very well performed by @Amala_ams @Prasanna_actor n #Bobby. This is a Winner. @archanakalpathi 👍

— Sujith (@iSujith_) November 30, 2017
#ThiruttuPayale2 1st half - Pretty interesting! FB stalking, cyber crimes, hacking, phone tapping etc. Veteran #Vidyasagar impresses with his melody & RR. Interval block sets up a good faceoff. Hunk @Prasanna_actor steals the show! @Amala_ams - #Simhaa doing well too.

— Kaushik LM (@LMKMovieManiac) November 30, 2017
Thiruttu Payale 2 Movie Twitter Reviews
&nbsp
Tags :&nbsp
Thiruttu Payale 2 Movie Twitter Reviews
,
Thiruttu Payale 2 reviews
,
Thiruttu Payale 2 audience reviews
,
Thiruttu Payale 2 responses
,
Justin Prabhakaran
,
thiruttu payale 2
,
bobby simha
,
amala paul
,
prasanna
,
susi ganeshan
,
Thiruttu Payale 2 audience responses
Related News