ads
Thiruttu Payale 2 Marks Prasanna 25th Film
Velu Samy (Author)
Published Date :

Nov 28, 2017 12:31 IST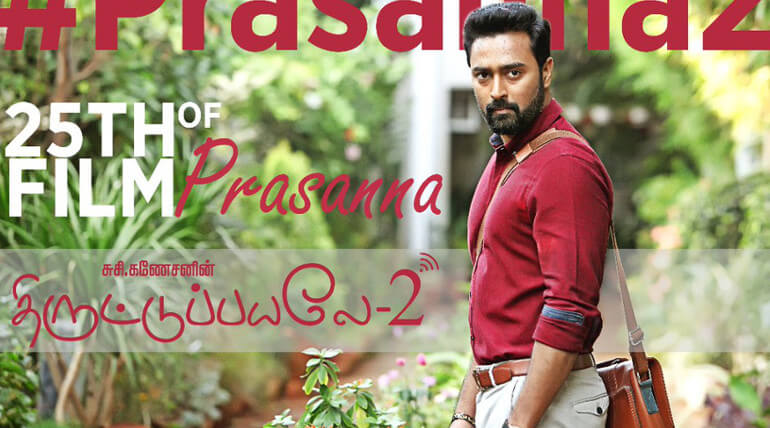 The upcoming crime thriller Thiruttu Payale 2 is set to hit theatres on Nov 30th worldwide. AGS Entertainment produced and directed by Susi Ganeshan of '5 star' and 'Kandasamy' fame. The trailer was released that shows Prasanna in rough and tough look while Simha is seen as the cop and Amala Paul as Simha's wife.
This movie marks '5 Star' hero Prasanna's 25th movie and the actor took his twitter handle to share it.
"Extremely happy to have come again with @DirectorSusi for #Thiruttupayale2 which happens to be my 25th film😀 I thank every1 of u from the bottom of my heart🙏for the support n love u all have shown on me. U all are my moral support to keep trying harder for better. #Prasanna25," Prasanna tweeted.
Hope 'Anjathey' villain is coming back with the intense role for this film. His role and performance in recent releases Power Pandi, Nibunan and Thupparivaalan are lauded. The star is committed to number of movies like Kaala Koothu, Jawaan (Telugu) which are gearing up.
Thiruttu Payale 2 is the sequel of the successful Thiruttu Payale release in 2006 which was written and directed by Susi Ganesh. It was AGS production house maiden project. The director is back now in Tamil after the long gap of Kandasamy that featured Vikram in lead.
Thiruttu Payale 2 Marks Prasanna 25th Film
Related News