ads
Rajinikanth Fans Meet Started Now: Director Mahendran Talks
Sangheetha Palaniappan (Author)
Published Date :

Dec 26, 2017 09:50 IST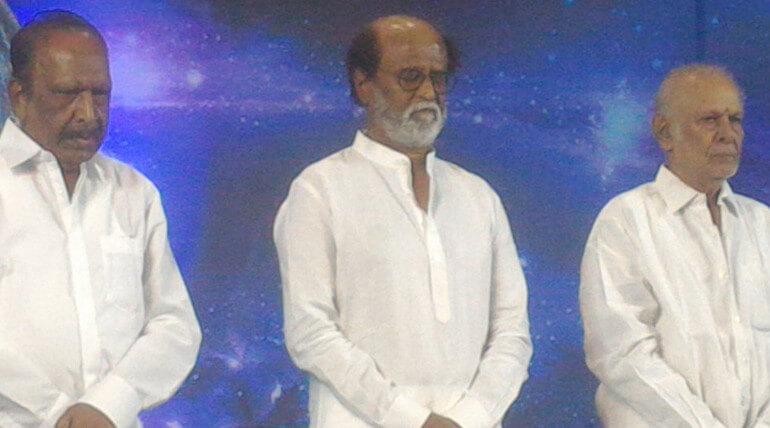 Superstar Rajinikanth's fans are highly expecting the announcement of their thalaivar political entry in this fans meet that started today at the Raghavendra Hall and ends on Dec 31st. Veteran director Mahendran who directed Rajinikanth in several movies spoke at the event.
His movie 'Mullum Malarum' had established Rajinikanth as a powerful actor. Rajinikanth had won awards for his performance in it. Kai Kodukkum Kai, Johnny and Kaali are other block buster movie he worked with superstar.
Mahendran stated Rajinikanth has all the capabilities to become political leader. I did not spoken to him about the politics so far.
He also asked audience "is there is any responsible leader in current politics in Tamil Nadu. I am waiting for his announcement like all others. Rajinikanth is in this position due to his patience so we should also follow it."
Rajinikanth is speaking to his fans right now. He says "Politics is not new to me, I know what is politics and what are the difficulties in it. I have been in politics more than 2 decades since 1996. There should be victory if I step into politics battle. Entry in politics is not an issue, but winning in politics is key factor. I am taking time to make strategies to win the battle. I will clarify my entry in politics on Dec 31".To be noted Rajinikanth had invited SP Muthuraman in his last meet.
Rajinikanth Fans Meet Started Now: Director Mahendran Talks
Related News