ads
Karu Palaniappan Slams Vijay Antony For Supporting Anbu Chezhiyan
Vignesh Suppian (Author)
Published Date :

Nov 24, 2017 20:30 IST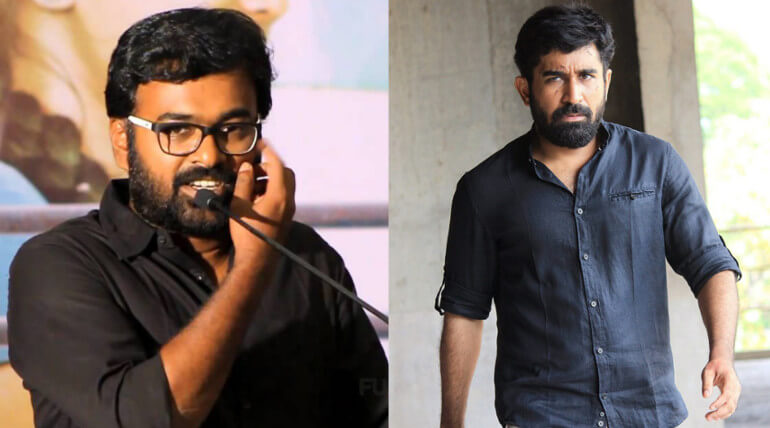 Tamil film industry's biggest financier Anbu Chezhiyan had been arrested for reason behind co-producer Ashok Kumar suicide. He had threatened and rudely behaved on Ashok Kumar for past 6 months. He killed himself finally leaving the death note.
The producer council and most of the film celebrities are against the financier and wanted him to get away from industry. Meantime some film makers like Seenu Ramasamy, Vijay Antony, Sarath Kumar, Sundar C, Bala and others supporting Anbu Chezhiyan.
Seenu Ramasamy tweeted as he is a gentle and honest man. Vijay Antony in an interview said he had been getting money from Anbu fro past 6 years. His behaviour was gentle and some are portraying him in bad light.
Devyani who had once said to be suffered from Anbu's finance told she did not suffered by his act and he is really a gentleman.
Sundar C had been getting finance from Anbu for 8 years and he says it was shocking to hear news about him wrongly. He is not the one who gets sign in white paper. As per my knowledge he is a good financier and never compelled him to get movie from him for release. He was honest in his business.
Some of the celebrities like them portray Anbu as the honest and good person. It seems they are trying to get back Anbu and also try to say Ashok Kumar death is not because of him.
Karu Palaniappan breaks after Vijay Antony statement. Palaniappan said it "the person who is now good for you had been good man for Sasikumar 6 months before. I pray for No change of Anbu Cheziyan's act towards you, your luck for success and the strong mind to pay back the debt.
Karu Palaniappan Slams Vijay Antony For Supporting Anbu Chezhiyan
&nbsp
Tags :&nbsp
Karu Palaniappan Slams Vijay Antony
,
Anbucheziyan
,
Anbu Chezhiyan
,
sarathkumar
,
Ashokkumar death
,
Karu Palaniappan
,
vijay antony
,
Sasikumar
,
financier madurai anbu
,
Celebrities supporting financier Anbu
,
film Celebrities supporting financier Anbu chezhiyan
Related News