ads
Venkat Prabhu, Khushboo, Arya Lauding Ravi Starring Tik Tik Tik Trailer
Purushothaman Dhandapani (Author)
Published Date :

Nov 26, 2017 04:03 IST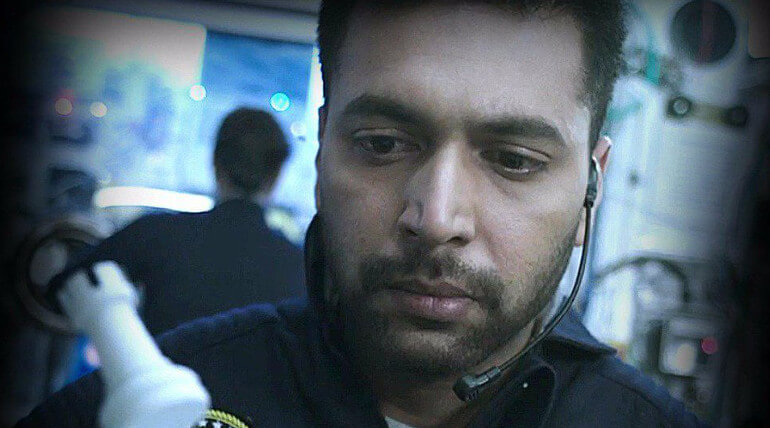 Jayam Ravi and director Shakti Soundarajan team gets appreciation from critics, celebrities and audience for their impressive trailer that is in Hollywood range. The trailer receives overwhelming responses,over 1.36 million views and 87 K likes as of now.
Arya calls Ravi as his Hollywood brother and wished the team. Khushboo says she is waiting for the film. Rana Daggubati posted the trailer is amazing.
It is a space thriller and the trailer reveals the plot of the film. The 8 sq feet asteroid hits a residential area in Ennore, Chennai. Following it the scientist discovers a largest asteroid will be hitting the earth in next 7 days and the only 200 kg nuclear missile is the only way to destroy such huge 60 km sq feet asteroid. How the team works to blast the asteroid is the center core of the film.
Arya: "My Hollywood brother 😘😘😘😘😘 too good darling 👏👏👌👌👌unbelievable visuals and effort from ur team 👍👍👍congratulations @ShaktiRajan and the whole of #TikTikTik team 👏👏@JabaksMovies 👍👍"
Venkat Prabhu: "Awesome work team!!! Proud of u @ShaktiRajan"
Khushbu Sundar: "Yahooooooooo...waiting"
Producer SR Prabhu: "Happy to see more exciting concepts in Tamil cinema! #TikTikTik 😎"
Rana Raggubati: "This is just amazing!!"
Nandita Swetha: "@ShaktiRajan #Tiktiktik trailer vera level👍"
Ganesh Venkatraman: "My dear bro @actor_jayamravi totally blown seeing d #TikTikTikTrailer 👏👏👏 What Visuals, Luv ur choice of scripts!! Phenomenal effort by the entire team @ShaktiRajan, U Guys are setting new bench marks for Indian Cinema #SuperProud 😇😇👍👍"
Vishnu Vishal: "Superbbbbb effort brooo...best wishes:)"
Venkat Prabhu, Khushboo, Arya Lauding Ravi Starring Tik Tik Tik Trailer
Related News