ads
Nirav Modi Waved Off To PNB And India In Mallaya Style
Gokul Saravanan (Author)
Published Date :

Feb 15, 2018 16:44 IST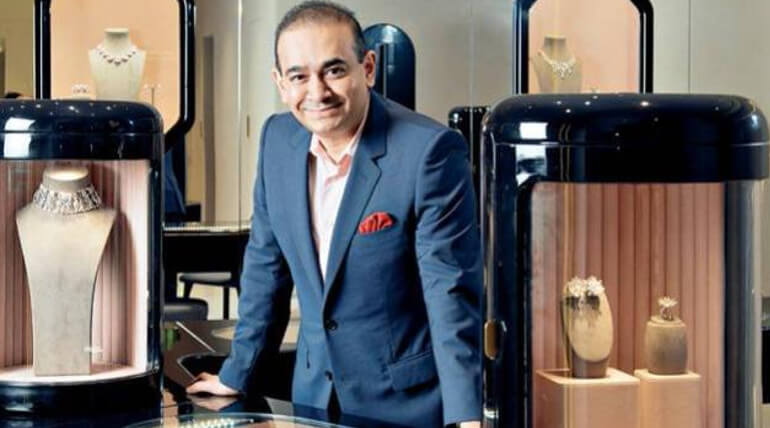 Nirav Modi reportedly flied to abroad, ED raided properties of Nirav Modi, but given send off to another Mallaya.
Punjab national bank filed fraud case over Nirav Modi, a Mumbai based diamond stone Businessman for the sum of Rs. 11,400 crore. PNB filed a case over Nirav Modi for scamming Rs. 286 crores in 2017. Now again PNB alerted the law Enforcement Department against Nirav Modi for huge sum of scam.
Another Mallaya style fraud was unearthed by Sunil Mehta, a new official who took charge over Punjab National Bank on January 2018. Sunil Mehta had detected some unauthorized transactions were done by its own bank officials in helping Nirav Modi. Then Sunil alerted Law Enforcement department and filed a case against Nirav modi and two officials of the bank Gokulnath Shetty, Manoj Hanumanth Karaat who transferred a huge sum of amount as loan to Nirav Modi in an illegal way without any solid surety.
In 2011, Nirav Modi shouted to PNB for raising fund for importing rough stones from abroad. In supporting him two employees of PNB issued fake Letter of Understanding and raised funds from foreign based India Banks like Allahabad Bank and Axis Bank to PNB's NOSTRO account to fund the jeweller by using (SWIFT) the global financial messaging service for moving millions of dollars across the country. They used the SWIFT, because the transactions under it will never be recorded. This loop hole had kept the scam under earth for long time by avoiding immediate detection.
Sunil Mehta unrevealed the fraud when Nirav Modi appeared again in January 2018 for applying fresh loan. PNB started digging when Modi's company asked for 100 percent cash margin for issuing letter of Understanding since there was no sanction limit in Modi's company names. But they insisted again by saying that they have used them previously.
Now the Enforcement Directory (ED) had pushed up CBI and IT to raid the properties of Nirav Modi and his partners in business like Nishal Modi and Mohul Choksi. After the raid CBI had sealed Nirav Modi's house and office but reportedly Nirav Modi made his flight out of the country while CBI raid is on process. PNB had accepted the sole responsibility for the scam and alerted other banks of India to be aware of this type of crime.
The official source said CBI had issued circulars against all scam accused on January 31, 2018 but after that Nirav Modi's wife left India on 6th January, Mehul Choksi left the country on 4th January and Nishal Modi, Nirav Modi's brother left the country on January 1, 2018 and now Nirav Modi. So however, another Mallaya had been raised up by India's second bank in top.
Nirav Modi Waved Off To PNB And India In Mallaya Style
Related News