ads
From this year there will be an yearly revision over the transport fare
Gokul Saravanan (Author)
Published Date :

Jan 21, 2018 00:33 IST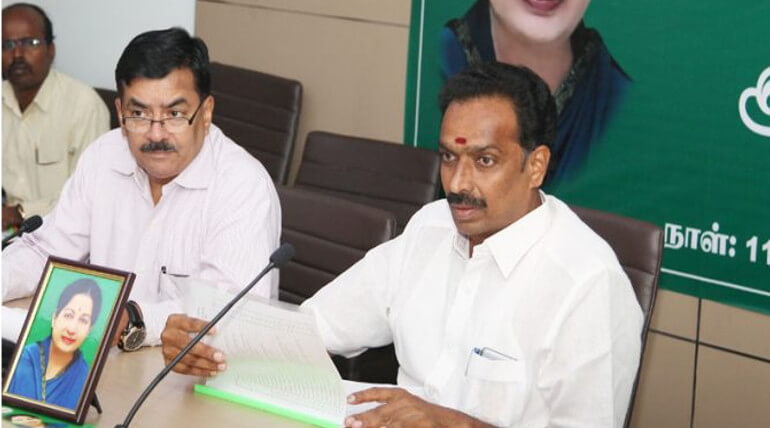 Transport Ministry answers and other oppositions to the sudden hike of Transport charges.
An unannounced hike of public transport fare had been imposed by the Tamil Nadu government's transport ministry on late night of January 19 and made it to amended from January 20. The sudden implement of the transport hike had been opposed by the people of Tamil Nadu and many of the opposition parties from morning.
The government had revised the fare according to the kilometers traveled by the passenger. It had been marked that the minimum fare will be Rs. 5 and the maximum will be Rs. 23 in the metro transport buses and the regular bus fare had been hiked to 60-70% for deluxe and ultra deluxe buses.
While asking the transport ministry about the sudden hike of ticket fare. Transport Minister, M.R.Vijayabaskar answered that it was not a sudden implement that hike had been revised after six years which was previously revised on 2011. The tight financial status for returning back the pension arrears of the transport workers, increase of the cost of diesel and its products and the maintenance of the transport union buses are the main reasons behind the hike of ticket fare.
He concluded that the hike must be accepted by the people and there will be no reconsideration and withdrawal of the hike. He also said that there will be an yearly revision on the bus tickets.
Pazha Nedumaran, Tamil Politician and an ex-congressmen had asked the central government to remove the Toll Way tax for diesel and its products as the TN government said the cost of diesel was one of the reasons behind te hike.
CPIM had announce a protest against the sudden hike of transport fare on January 22. Following the hike in government transportation some private transport organizations also revised their ticket fare. People in Chennai had been drenched in strong disappointment about the hike and they are really worried about the consequential hike over the daily needs.
Senthil Balaji an ADMK MLA and supporter of Dinakaran as strongly criticized the Chief Minster that the ticket hike had showed his true inefficiency over the rule. People from many places had protested against the implements of sudden hike. In some places police had began to charge with lathis to control the protest.
ADMK MLA, Sellur Raju had given his full support to the sudden hike and he also said that the financial status of people seems increased in the past few years so the hike will not affect the daily life of people.
Opposition party DMK MP, Kanimozhi had opposed the hike and she said that the hike implement for balancing its financial status showed the rude behavior of the transport ministry over TN people.
The ruling party supporting the hike and the opposite parties are opposing the hike but people from the middle and below the middle class had left with no change for getting a prosperous life.
From this year there will be an yearly revision over the transport fare
Related News