ads
Chennai Police Arrested 72 Renegades In Single Mission
Gokul Saravanan (Author)
Published Date :

Feb 07, 2018 17:38 IST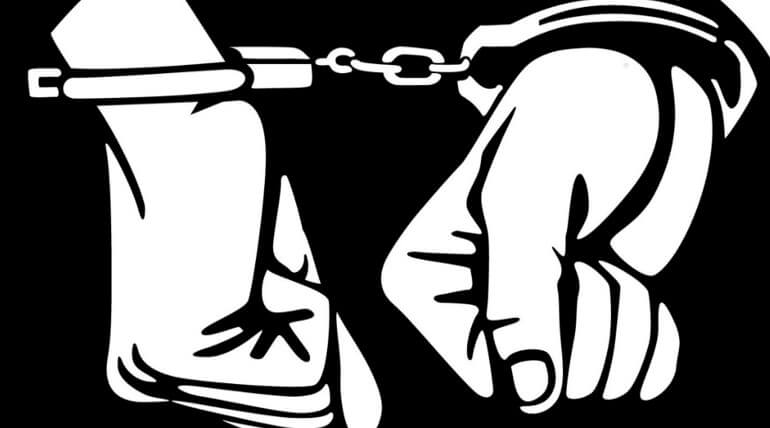 Thrilling action sequence of Tamil Nadu police department: 72 rowdies in a single catch.
On Tuesday (February 6, 2018) Chennai Police unit for Monitoring renegades had involved in their routine vehicle checking. Uncertainly they blocked a over speeding bike and start to investigate the person raiding on it. They came to know the person was a local rowdy Madan also known as Pallu Madan, who had been hiding from police for a long time. The police had seized his bike and weapons and taken to their custody.
In a deeper investigation they got some shocking and surprising information that was, renegades who are hidden from police monitoring are gathering for a birthday party of a famous renegade Binu on that evening near Malayampaakam of Poovirundhavalli circle. The news about the birthday party had been conveyed to the Police Commissioner of Chennai, A.K Vishwanath.
Immediately he ordered to form an armed team from the stations of Poorur, Maangaadu, Poovirundhavalli, Nasarathpettai and Kundrathur. The team reached the birthday party spot with private vehicles. After the surveillance the team suddenly broke in to the premises with arms. The party was busy with more than 120 renegades in the premises and suddenly it became busier when the rowdies started to escape.
The police force froze almost 72 rowdies with gun point. The rowdies who tried to escape from the spot are been chased and dragged back by the team. But Binu, the most important dhadha who arranged the party behalf of his birthday had fled from the place. Police had seized 8 cars and 38 bikes from the spot.
The 72 includes some college students, fake lawyer Saravanan and some renegades whom are under police pursuit for a long time. Formalities for pushing them behind the bars are in process, said Assistant Commissioner, Sarvesh Raj.
Assistant Commissioner Santhosh Kumar said, action team had been formed immediately when they got the information. The team with 10 inspectors, 15 sub-Inspectors and 40 other constables had involved in the mission under the orders of Commissioner A.K.Vishwanath.
Chennai Police Arrested 72 Renegades In Single Mission
&nbsp
Tags :&nbsp
72 rowdies arrested
,
Chennai Police thrilling Action
,
Cops Arrest 72 Rowdies
,
Dhadha Binu Birthday
,
Rowdies Birthday party
,
Pallu Mohan
,
Rowdies Arrest Chennai
,
A K Vishwanath IPS
,
Police Commissioner Chennai
,
chennai rowdies arrest
,
chennai rowdies
Related News