ads
Binu The Most Wanted Criminal Surrendered To Police
Gokul Saravanan (Author)
Published Date :

Feb 13, 2018 13:07 IST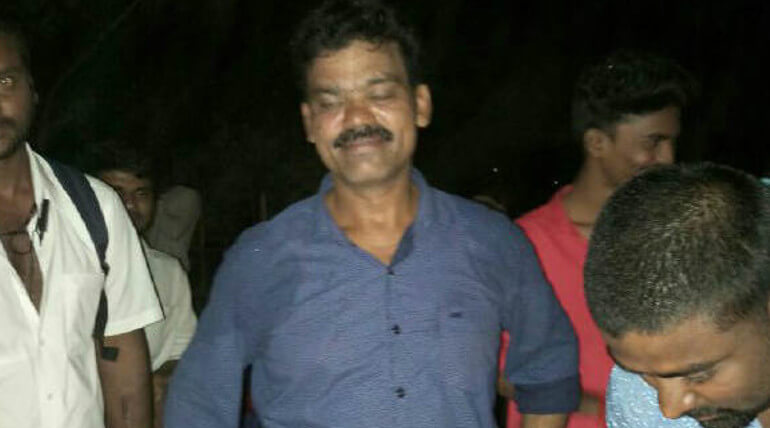 Most wanted Renegade Binu had surrendered to Chennai City police today.
The mass catching of local rowdies on February 6, 2018 had created a big positive wave over the Police Department of Chennai. But it seems certainly an unexpected catch to the department itself. Almost 76 local renegades have been dragged to prison while attending the birthday celebration party of Binu, the local dhadha. But unexpectedly, Binu and two of his friends had fled the place as soon as the police officials showed up into the party place. Binu had left another searching task to the police department on that day, through his escape.
Binu, a most wanted criminal of Chennai is an accused in more than 12 criminal cases including 3 cold blooded murders and many murder attempts. Binu and his family migrated to Soolaimedu of Chennai from Kerala in early 90's. He was an active and much demanded renegade from 1998 until he chooses underground way in 2013.
Police department applied different techniques of searching with four enthusiastic searching units. But the task became even tougher while knowing that Binu was untraceable through signals as he has no habit of using a mobile phone. In the mean time, police department spread up their searching range all over Tamil Nadu and even the head department had issued shoot at site orders for him.
Now, Binu had made himself surrendered before Sarvesh Raj, Deputy Commissioner of Police at Ambathur T-1 station. Police officials said Binu surrendered down as he feared about his shoot at site order. It seems this incident also an unexpected luck for the police department for their hard work in maintaining law and order.
Binu The Most Wanted Criminal Surrendered To Police
&nbsp
Tags :&nbsp
Rowdy Binu surrendered
,
Ambathur Police station news
,
shoot at site for Binu
,
Binu surrendered to Police
,
renegade Binu surrendered on Feb 13
,
Sarveshraj DCP Ambathur
,
TNPD
,
Binu news
,
rowdy binu latest updates
,
binu case updates
,
Rowdy binu
Related News