ads
Warning! Tamil Nadu And Puducherry Fishermen Advised To Avoid Entering Arabian Sea
Vanaja (Author)
Published Date :

Dec 03, 2017 12:47 IST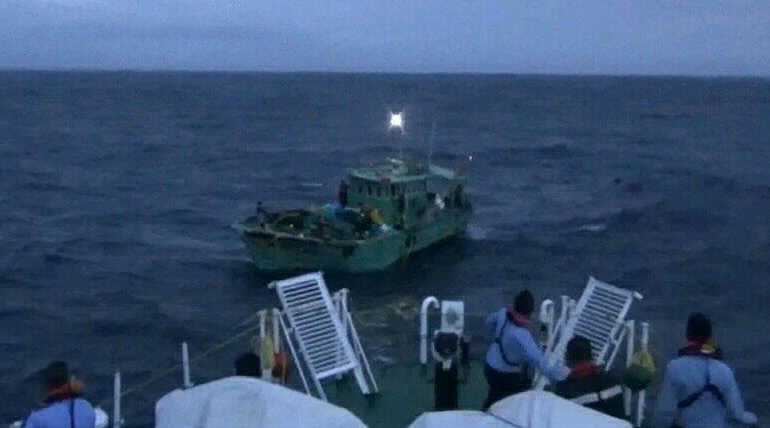 Tamil Nadu State Diaster Management Agency advised Tamil Nadu and Puducherry fishermen to avoid entering Arabian Sea due to heavy storm from Northeasterly direction. The speed is expected occasionally reaching 45-55 kmph is likely along and off Tamil Nadu and Puducherry coast.
They say many fishermen particularly from Kanyakumari and Tuticorin for multi-day fishing in Arabian Sea and since Ockhi is moving up towards northerly direction in Arabian Sea. It is valid for next twenty-four hours commencing from zero hours IST of 3rd Dec.
As per the recent reports, search and rescue operations for stranded fishermen from Tamil Nadu gets further intensified with 15 ships, 5 Dorner Aircrafts and 5 helicopters. Indian Coast Guard, Navy and Air Force are jointly involved in search operation.
Several fishermen are rescued in carried to nearby lands like Goa, Maharashtra, and Lakshadweep islands. Still several of them are missing and search operation are being continued.
Meantime fishermen familiar are protesting along with all their village people in Tamil Nadu. On Sunday, Fishermen community had decided to launch their own rescue operation by launching 55 boats in the sea. They say still 115 fishermen are missing.
It is still unclear how many of them are stranded at sea and how many are missing. 40 boats from Poonthura and 15 from Vizhinjam left the shores to search operation today.
Warning! Tamil Nadu And Puducherry Fishermen Advised To Avoid Entering Arabian Sea
Related News