ads
Like Smoking Obesity Also Linked To Cancer Due To Adoption Of Western Lifestyle
Sundar Vadivel (Author)
Published Date :

May 25, 2018 16:45 IST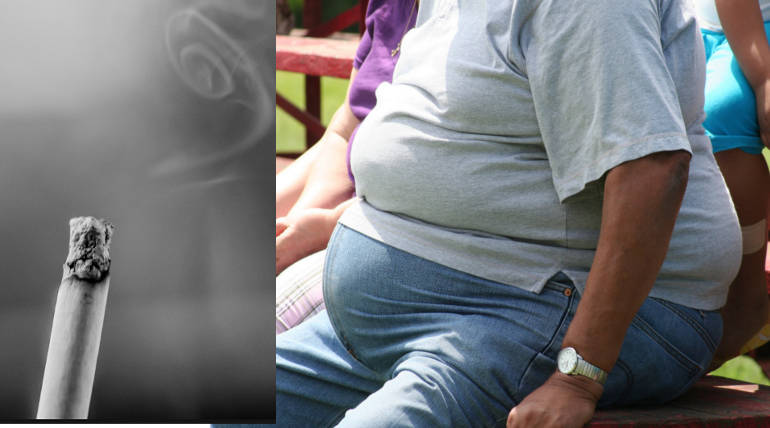 Cancer is a deadly disease known even for an illiterate person. Statistics of WCRF say that one in six deaths happen because of cancer worldwide. The reasons cited for this are lifestyle changes by adopting the western style and eating junk foods. The rate of cancer death is expected to increase in the coming years and it could possibly raise by 58% by 2035.
According to the study funded by World Cancer Research Fund, 40% of cancers can be prevented. Developed countries like the UK are suffering from obesity at high rates because of more than 50% consumption of processed foods.
WCRF's third study report on Cancer submitted at the European Congress in Vienna predicts that within 20 years, the smoking habit which is normally claimed to be the cause of cancer will be beaten up by obesity as the study says that obesity is linked to 12 types of cancers in the human body. Earlier, it was identified as 7 in number with previous publications released in 1997 and 2007.
Watching computer screens or TV screens, having red meat in larger quantity, sugar-rich drinks, alcohol, were listed as reasons for the different forms of cancer in breast, liver, mouth, throat, stomach, oesophagus etc. They suggested to eliminate these kinds of food items in the daily diet and follow a healthy diet. Apart from health habits, physical activity also influences the susceptibility to cancer disease.
Change in Government policies and regulations to promote walking and cycling has become crucial now and also appropriate steps need to be taken to negative market the processed and junk food items. Czech Republic, Canada, USA, European countries are the countries having high cancer rates in the world in 2016 to 2017. In India, states such as Gujarat, Punjab accounted for more cancer cases.
Like Smoking Obesity Also Linked To Cancer Due To Adoption Of Western Lifestyle
&nbsp
Tags :&nbsp
Junk foods
,
Smoking effects
,
Cancer causes
,
cancer statistics
,
WCRF
,
cancer policies of Government
,
Top Cancer Countries
,
cancer treatment
,
cancer facts
,
obesity causes cancer
,
healthy diet for cancer
,
Healthcare
,
Lifestyle
,
Cancer Symptoms
,
Science
,
Health Tips
Related News