ads
TN Assembly Budget Session From March 9: What are the topics to be discussed till April 9
Vignesh Suppian (Author)
Published Date :

Mar 03, 2020 11:48 IST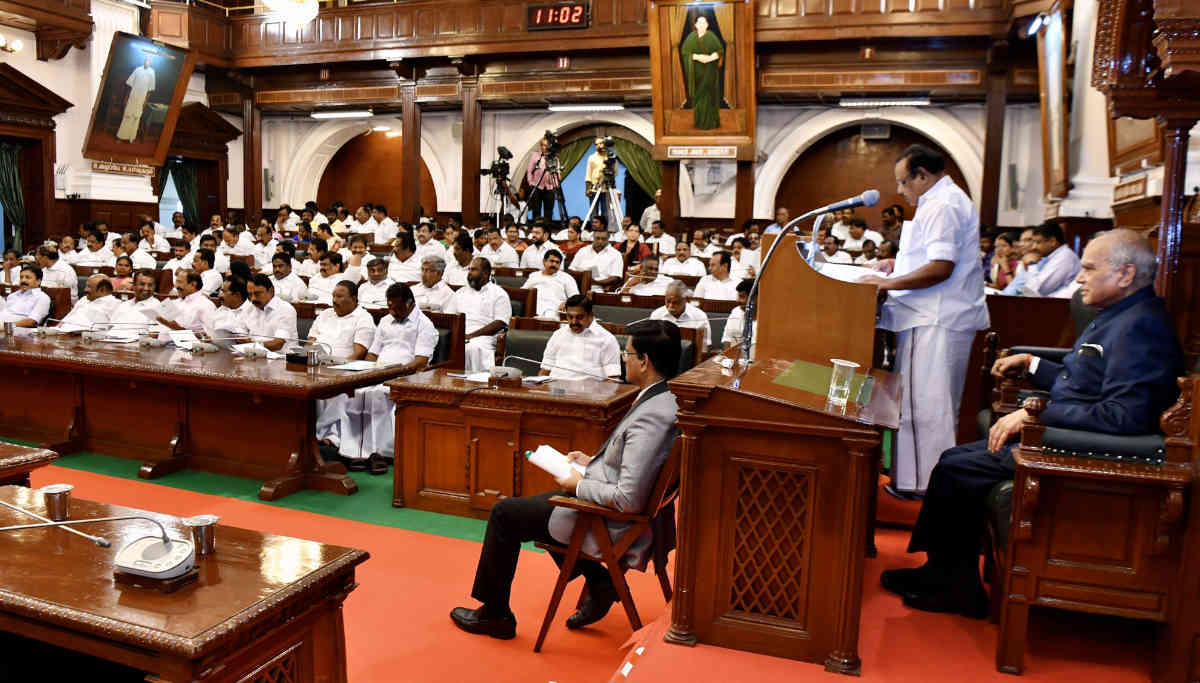 Upcoming Legislative Assembly Session:
Tamil Nadu assembly speaker P. Dhanapal yesterday, March 3, announced that the budget session would resume again on March 9 to end on April 9. It is to debate on the budget presented by finance and deputy CM O Panneerselvam on February 14. Now in this second budget session, also the demands for grants for various departments will be discussed in the assembly.
After the meeting of the BAC or business advisory committee yesterday, the speaker announced that the second budget session would start from March 9. It will continue on all working days except for Sunday and other government holidays.
The following are the assembly functions for the new assembly session to start from March 9
On March 9, there will be condolence messages for the DMK MLAs who died recently, including KPP Samy of Chennai Tiruvotriyur constituency and S.Kathavarayan of Gudiyattam. Also, on the same day, there will be obituary references to P. Chandran, who was a former MLA.
After no assembly on March 10, from March 11 continuously the various departments will be taken for the demand of grants and debates be made between the ruling party and the opposition including
March 11 – Environment & forests
March 12- Higher education, youth welfare, and sports
March 13 – Energy, Prohibition & Excise
March 16 – Rural Development, municipal administration & water supply, panchayat raj, and special program implementation
March 17- Fisheries, Animal husbandry, personnel, and administrative reforms
March 18 – PWD, Highways, and minor ports
March 19 – Co-operation, food, and consumer protection
March 20- Law, courts, and prison
March 21 – Social welfare, nutritious meal program, the welfare of differently-abled, BC, MBC and minorities welfare
March 23- Housing and development
March 24 – Industries, micro, small and medium enterprises
March 24 – Industries, micro, small and medium enterprises
March 25 – Textiles, handlooms, handicraft, and khadi development
March 26 – Information & publicity, stationery, and printing
March 27 & 30 – Home department
March 30 – Commercial taxes and dairy development also
March 31 – Agriculture
Apart from heated debates on the granting of demands for various departments, there could be arguments on CAA, NPR resolutions that are much expected by the people as brought in many other states. It is expected to happen on March 21 when the minority welfare debates occur. Also, on March 17, when the fisheries minister is to answer the questions of the opposition, there will be interesting debates on TNPSC. As minister of personnel administration, there will be more of a TNPSC fraud investigation, and their future course of action announced in the assembly.
TN Assembly Budget Session From March 9: What are the topics to be discussed till April 9