ads
Thanjavur Peruvudaiyar Kovil Kudamuzhukku 2020 has Begun
Vignesh Suppian (Author)
Published Date :

Feb 05, 2020 11:29 IST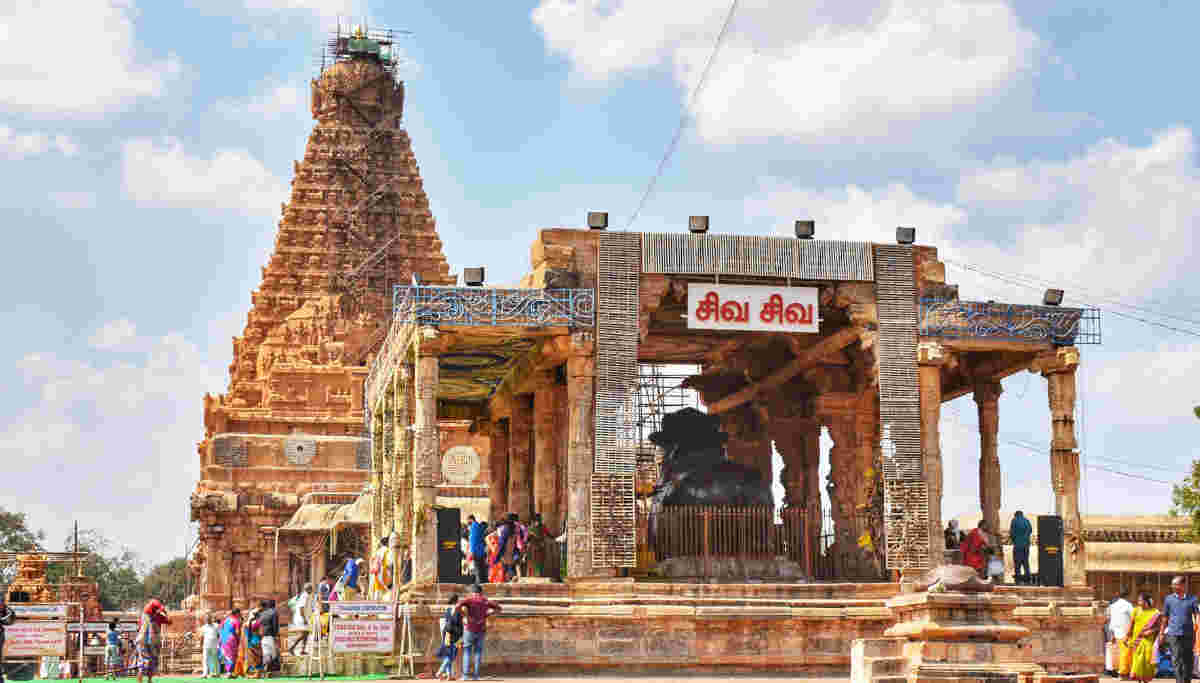 More than ten thousand people have already come to Thanjavur so far today, February 5, on the occasion of its Pragadheeswarar temple Kudamuzhukku after 23 years. It is conducted in both Tamil and Sanskrit as per the Madurai High Court order. Lakhs of devotees are expected today from all over the world. More than 250 special buses are reaching Thanjavur from all over the state and from other states. The whole of Thanjavur is in the festive mood, with celebrations underway for the 1000-year-old temple Kumbabishekam.
Yaga pooja, Homam, and other rituals have already started at 7:30 am in the world-famous Thanjavur temple. The Kudumuzhukku for all the deities in the temple is underway now from 10 AM. and shown deeparathanai. At 6 pm there will be abhishekam for Peruvudiyar, and at 8 pm there will be Panjamoorthigal Veethiula.
More than 5000 police stand guard for the devotees to avoid any untoward incidents. The zone IG is in charge of the protection of the temple, where more than one lakh devotees are expected from worldwide. But only 20,000 people who have got prior permission will be allowed inside the compound wall of the temple where the Kudumuzhukku is happening.
All others have to see the Kudumuzhukku from outside the temple. Due to security, such kind of arrangement has been made confirm authorities. Also, separate lines for VIPs and the public are arranged to avoid any disturbances. The medical team, fire service personnel, and other arrangements have already been made in and around the temple.
Thanjavur temple built by Raja Raja Cholan more than 1000 years ago is world-famous architecture excellence. The big 'vimana' of the temple is drilled from a single mountain. The Nandhi statue is carved from a single large stone, and many such great things establish the Tamil pride for more than thousands of years ago. Every 12 years, Kudumuzhukku will happen to this world-famous temple.
Thanjavur Peruvudaiyar Kovil Kudamuzhukku 2020 has Begun