ads
Tamilaga Vazhvurimai Katchi Chief Velmurugan Lashes Out Rajinikanth Again
Sivaranjani Soundarjan (Author)
Published Date :

Feb 24, 2020 23:43 IST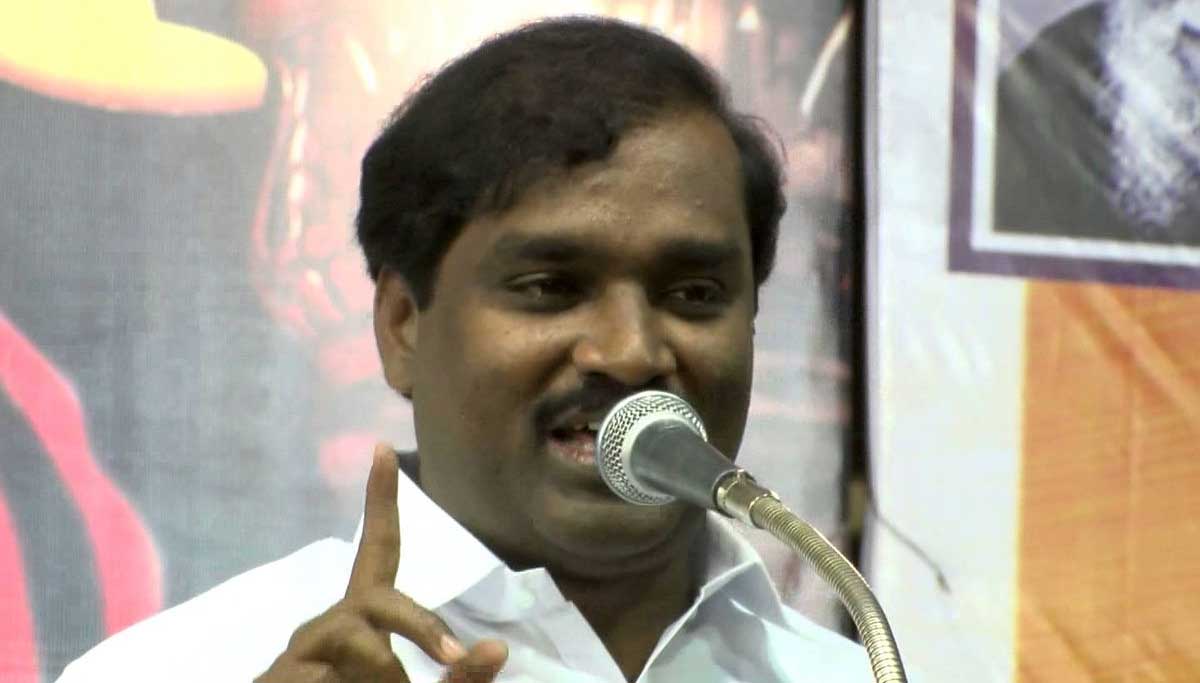 T.Velmurugan's regret on Rajinikanth's act against Court order: T.Velmurugan claimed that it is ridiculous for actor Rajinikanth to say that the fans will be confused if he appears in court. Founder of Tamizhaga Vazhvurimai Katchi and politician T. Velmurugan met DMK leader Stalin today in Anna Arivaalayam, Chennai.
He later spoke to the reporters. He thanked the DMK leader Stalin for giving opportunity at the local election for the party members of Tamizhaga Vazhvurimai Katchi. As a representative for winning candidates, the TVK party leader Velmurugan paid vote of thanks to Stalin today.
Velmurugan also said that one million young people have been questioned about the fair employment of TNPSC exams and also claimed that 100 percent of Tamil Nadu government services should be given to Tamil people.
Speaking continuously, Velmurugan insisted that the Tamilnadu state should give ​​90% of the government job to Tamils for the welfare and betterment of the home ground people. He said that he had requested the DMK chief to continue to give voice to this.
Velmurugan also said that Tamizhaga Valvurimai Katchi would like to continue with the DMK alliance in the coming legislative elections too.
Recently, Rajinikanth was summoned to answer the Thoothukudi Sterlite Shootout investigation committee in-person. For that, Rajini requested the committee to permit him to answer the question of the committee through letter instead of in-person. He said, there are chances for unexpected confusion because of his fan base. And, he wanted to avoid it by not appearing before the committee.
While asking about this to Velmurugan, he said Rajini's refusal to be present before the committee is ridiculous. Isn't it confusing when fans are knocked over in theatres when his film is released? Velmurugan said.
The TVK part leader T.Velmurugan also criticized that the Tamilnadu government is acting against people. The only reason for the anti-work is because of the over influence of the Central government hanging in and around the State.
Tamilaga Vazhvurimai Katchi Chief Velmurugan Lashes Out Rajinikanth Again