ads
Are Supermarkets and Vegetable Shops closing in Tamil Nadu? No!
Vignesh Suppian (Author)
Published Date :

Mar 19, 2020 12:33 IST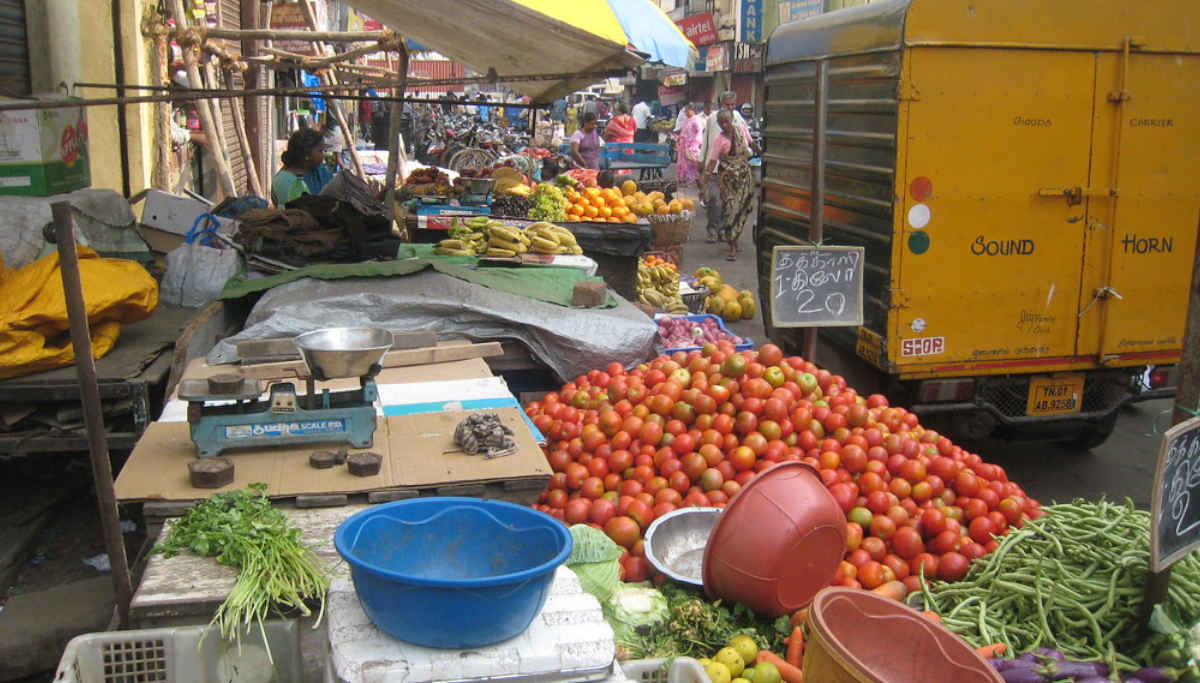 Worldwide coronavirus infected cases cross two lakhs and death tolls nearing 9,000. In India, the infected cases are more than 170 now, and in Tamil Nadu, one person is infected and quarantined in Rajiv Gandhi Hospital in Chennai. He has come from Delhi with the virus, and the government is taking all steps to find out those who were in close contact with him. Though shops in T.Nagar, Chennai were closed by government orders yesterday, March 18, Corporation Commissioner says small shops like grocery, vegetable shops, supermarkets won't be closed because of Coronavirus.
Prakash, the Chennai Corporation Commissioner after inspecting whether the shops were closed in Chennai as per the Corporation's order yesterday, spoke to the Press.
We have asked the big shops to close to avoid the spread of coronavirus infection.
The small shop is asked to be kept open.
There is no order to close the provision, medical, vegetable, and meat shops.
Also, there is no order to close the Koyambedu market shops.
Action will be taken against those who spread rumors of shutting shops.
Health minister Dr. Vijayabaskar visited the Egmore railway station to check its coronavirus prevention measures yesterday. Minister was accompanied by the health secretary Beela Rajesh IAS and DGP Sylandra Babu, the IG of Railways. He went into the Kanyakumari Express train and issued pamphlets of coronavirus awareness to the passengers. He also advised them to be aware of Coronavirus, wash hands regularly, and avoid train travel. Answering questions of Press persons he said
The chief minister and the government is taking all steps to contain the Coronavirus.
All departments are making combined efforts to test the coronavirus infections.
All people coming from out of the country and state are thoroughly checked.
So far, more than 1,89,750 people have been checked by the thermal scanner for infection.
2,984 are advised to be in house quarantine.
The Delhi person came to Rajiv Gandhi hospital on March 16 with symptoms of coronavirus infections, and on testing positive is now quarantined but recovering well.
Similar to the surveillance of the 27 of the family members of the Kanchipuram infected person, all those who were in contact with the Delhi person will also be identified and kept under surveillance.
We are advising people not to travel, as it could lead to infection from people like the Delhi person who could have infected many on his way from Delhi to Chennai.
Out of the 125 people who came with complaints of fever to Rajiv Gandhi hospital only 25 samples are sent for testing.
All medical items notified by the WHO should be sold at the cost prices, and even one rupee more will attract criminal action.
The Kanchipuram person who came infected from Muscat is now well and should not worry about his whereabouts was the minister's answer to a question of him coming to the hospital for treatment again.
Are Supermarkets and Vegetable Shops closing in Tamil Nadu? No!