ads
Salem to Home the Fifth Coronavirus Testing Facility of the State: TN Health Minister
Vignesh Suppian (Author)
Published Date :

Mar 21, 2020 16:02 IST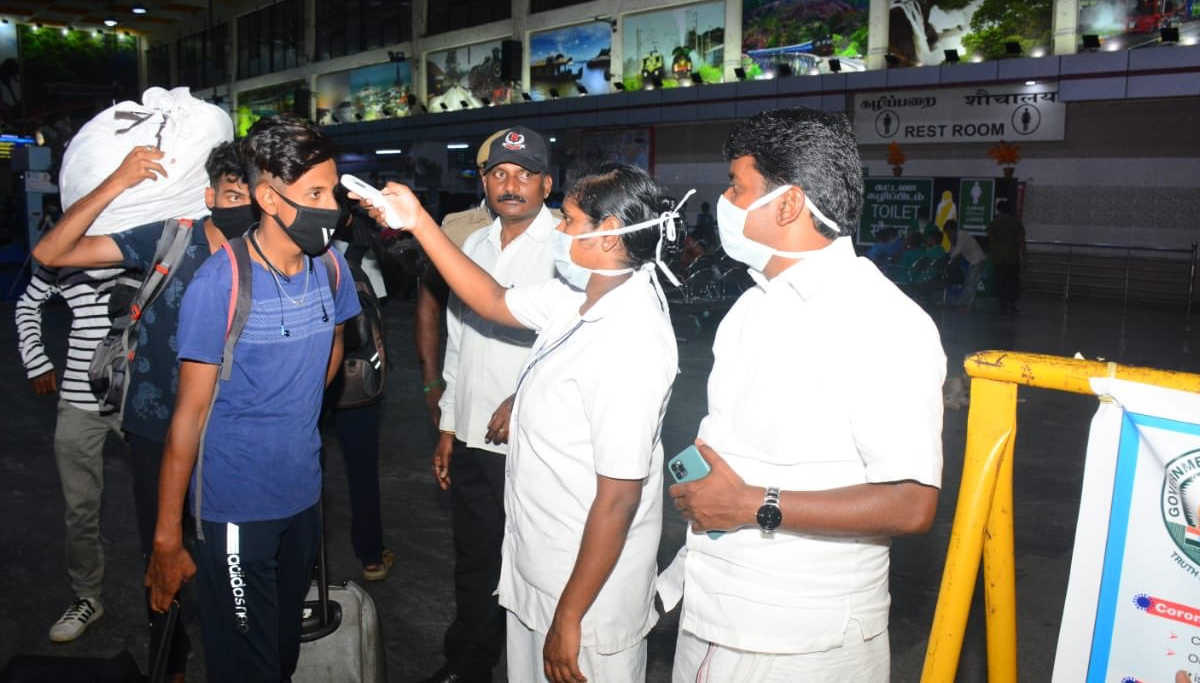 Health Minister Dr. Vijayabaskar confirms that Salem city will start coronavirus testing soon as the central government has approved it now. Once if it is functional, it will be the fifth testing facility in Tamil Nadu. Already four such sample testing facilities are in Chennai, Theni, Tirunelveli, and Tiruvallur. Minister also confirms that the starting of a testing facility in Salem is one of the continuous efforts of the Tamil Nadu government and its chief minister to fight coronavirus.
Salem is the neighboring major city to Karanataka, where the first covid-19 victims died in Kalburgi. Since many cases for testing were pending in Salem, as per the people's request, the government is soon to start the testing facility in Salem.
Also, many advertisements for creating awareness of coronavirus are kept in various parts of Salem to make people aware of the seriousness of its infection. In addition to that, many check posts are formed on the ways connecting Karnataka for checking the incoming people for coronavirus infections.
Testing facilities are crucial to stop coronavirus from going to the third stage from its current second stage. It means that in stage 3, the source of its infection will be unknown and could cause disaster. Countries like Singapore, Turkey, and others that tested most of its people were able to contain the coronavirus infection in a big way.
But in countries like Italy and the US where coronavirus was not taken seriously and without proper testing, suffer the most now. Italy has 47,021 infected cases, and approximately ten percent of them or 4,032 people are dead now and counting. Italy has only a six crore population, which is even lesser than the people of Tamil Nadu.
As of ICMR or Indian Council for Medical Research report now, there are 271 individual coronavirus positive cases in India currently. It is time to increase the testing facilities by including even the private testing centers. And the more critical is, for people to stay at home and never to come out until and unless for emergency purposes.
Salem to Home the Fifth Coronavirus Testing Facility of the State: TN Health Minister