ads
Rajya Sabha Election 2020 to be conducted on March 26: Status of Tamil Nadu
Vignesh Suppian (Author)
Published Date :

Feb 25, 2020 19:50 IST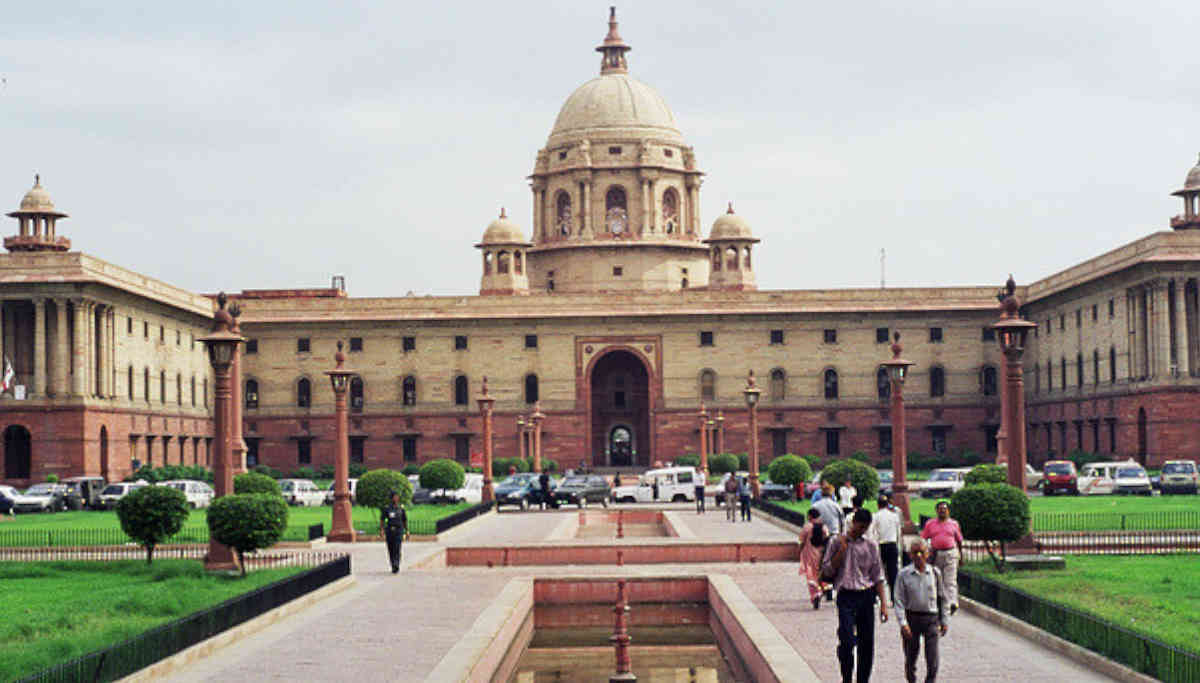 EC says Rajya Sabha MP polls on March 26: AIADMK and DMK will both have three Rajya Sabha MPs selected on March 26 as per the election commission announced today, February 25. Apart from six Rajya Sabha MPs from Tamil Nadu, another 49 MPs are to be chosen from the other 16 states. The notification will be issued on March 6 and nominations to be filed on March 13.
Like that of the Lok Sabha, members of the Rajya Sabha will have a lifetime of five years. Once it is completed, they will cease to exist as Rajya Sabha members of parliament. New members will be selected for the ones who cease to exist as Rajya Sabha MPs from the respected states. 34 MLAs of a particular state should vote for selecting an MP to represent their state in the Rajya Sabha.
This year 2020, 55 MPs in Rajya Sabha complete their term of five years during April. He to select the alternative Rajya Sabha MPs, the election commission today has announced the date as March 26 from 9 AM to 4 PM.
In Tamil Nadu, six Rajya Sabha MPs are completing their terms during April. Four of them belong to AIADMK, including Sasikala Pushpa, Muthukaruppan, K.Selvaraj, and Vijila Sathyananth. And for DMK, it is only one MP Tiruchy Siva, and the sixth one is T K Rangarajan of CPI Marxist. The other prominent Rajya Sabha MPs all over India include NCP leader Sharad Pawar, Congress leader Motilal Vora, and BJP former union minister Vijay Goel.
Now with AIADMK having only 125 MLAs, they can select only three MPs from their party for the Rajya Sabha. And for DMK with 100 MLA, they can choose three MPs with support from allied parties. Many believe that in AIADMK, former MP Thambidurai who lost to Congress MP Jothimani in Karur will be one of the MPs.
Another one is Manoj Pandian, who was also an MP and son of former speaker PH Pandian who recently passed away. The third person position will be a struggle between various factions within AIADMK. It could be Gokula Indira, KP Munusamy, or even someone from the minority communities with the ongoing CAA protests in mind.
For the DMK, Tiruchy Siva being an excellent orator and a long time party member could get a chance again. The second seat may yet go to the CPI M party, as they have recently held discussions with Stalin regarding it. The third one back could go to a minority community back with CAA being the reason.
There is less chance for the Rajya Sabha election in Tamil Nadu as all six will be confirmed by the two parties soon. And also, to contest the Rajya Sabha election, anyone should have a minimum of 20 MLAs to propose their names. The results for the Rajya Sabha MPs election will be known as soon as the parties select their candidates. And the official announcement will be on the evening of March 26.
Rajya Sabha Election 2020 to be conducted on March 26: Status of Tamil Nadu