ads
Rajini Supports No One In this Local Body Polls of Tamil Nadu
Vignesh Suppian (Author)
Published Date :

Dec 08, 2019 14:57 IST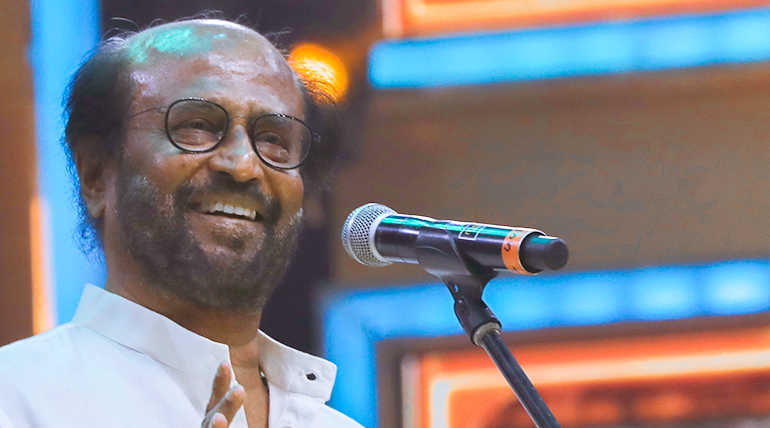 Rajni to not support any party if the local body elections are conducted as announced on December 27 and 30: Superstar Rajnikanth to not support any party in the local body elections if it is conducted as announced once again yesterday, 7 December.
After the Supreme Court order to perform the local body polls, the state election commission announced once again that it would be on the same dates as earlier announced as December 27 and 30. Meanwhile, DMK leader Stalin in a statement, has said that there is no other way but to approach the Supreme Court to postpone the local body elections.
Rajni people foundation's official Sudhakar in a press release has said that Rajni is not supporting any party in the coming local body polls. He also warned those who use his name or flag in it would face legal actions against them. Meanwhile, in the Durbar audio movie release yesterday, Rajni thanked the state government for providing the Nehru indoor stadium for the function in spite of his criticisms against them. He also said that the peoples' faith in him would not be wasted.
On Monday, 9 December, the DMK may mention in the Supreme Court for early hearing for a new petition to challenge the local body elections. It is because the state election commission announced the elections without consulting all the political parties in the state. Also, the reservation for SC/ST and women have not been appropriately formalized could be their grounds for postponing the elections.
Only on 6 December, the Supreme Court has issued an order to conduct the polls except for the nine bifurcated districts. Even at that time to the contention of the state government counsel, that courts cannot interfere when the election commission announces the elections, the three-judge bench headed by the Chief Justice of India, Bobde, said that it can interfere when the elections are not announced as per the provisions set out by it. Hence there are chances for the DMK petition to be heard and the elections to be postponed again.
Rajini Supports No One In this Local Body Polls of Tamil Nadu