ads
Minister S.P. Velumani Requests to Pay the Old Property Taxes
Sivaranjani Soundarjan (Author)
Published Date :

Nov 19, 2019 19:32 IST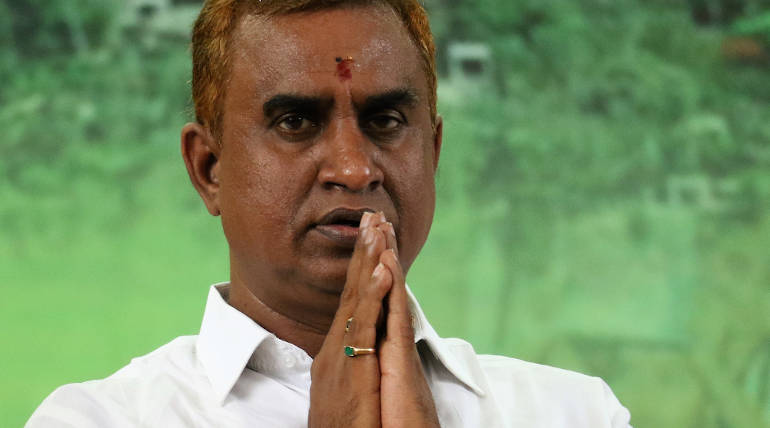 Minister of State for Home Affairs SP Velumani has said that the committee has been set up to reconsider the reduction of the elevated assets. Home Minister SP Velumani met with journalists in Chennai today, stating that people living in municipal corporations, municipalities, and panchayats in Tamil Nadu should pay the old property tax.
The property tax deregulation has been carried out since 1.4.2018, based on the Supreme court's order in municipalities of Chennai and the State. Meanwhile, the report was published on 19.7.2018, issuing an Ordinance to increase property tax by 50% for non-rented residential buildings, 100% for rented buildings, and other buildings.
Later it was announced that the property tax for rented and non-rented tenants would not exceed 50 percent. Except for Chennai and Coimbatore, all the municipalities in the state were demarcated to lesser-rated buildings and property before March 2018.
In the meantime, several petitions have been filed with local municipal bodies seeking to reduce property tax from various parties. The increased property tax will be revised based on the assembly announcement assembly in July, says S.P.Velumani.
A committee has been formed to reconsider the elevated property, as announced by the legislature, on the orders of Tamil Nadu Chief Minister Edappadi. Headed by the Chief Secretary of Finance, the Government has ordered to constitute a committee consisting of the Municipal Executive and Administrative Commissioner of the State.
This commission analysis the property tax that has been raised as per the revised Zone Basic Assessment of areas linked to re-calculation and local bodies, Tamil Nadu Chief Minister Edappadiyar ordered to submit a report on various property demands. Officially, the Home Affairs department under S.P.Velumani has passed the order today.
Minister S.P. Velumani Requests to Pay the Old Property Taxes