ads
Coronavirus in Tamil Nadu: There is No Plan of Reopening TASMAC From April 1 in TN, MInister Thangamani
Vignesh Suppian (Author)
Published Date :

Mar 31, 2020 20:33 IST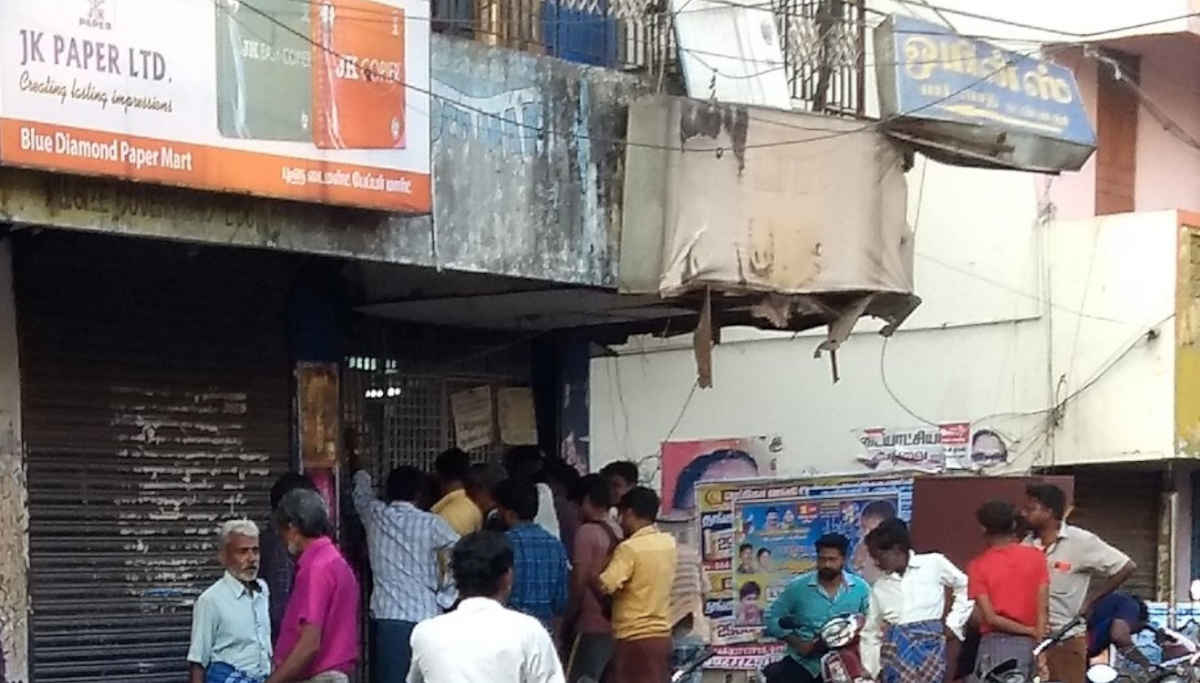 Approximately around 100 days from its first start in a fish market in Wuhan, China, coronavirus has infected nearly 8 lakh and killed almost 38,000 people so far. In India, though a late entrant, it has now claimed 33 lives, including the Punjab person who died at 1 PM today, March 31. In Tamil Nadu, with seven new cases today, the total infected rose sharply to 74. Also, rumors are flying that TASMAC will open from tomorrow, April 1. But it turns to be an April fool for the drink lovers as minister Thangamani speaking to presspersons in Namakkal confirmed it to be only rumors.
For more than 100 days, coronavirus is creating havoc in the world. It does not discriminate between rich and developing countries. America is now nearing 1,64,000 infected cases with the death toll reaching 2,200 and Italy with more than 101,000 affected cases and death of more than ten percent 11,591 and most elders. In Spain, it is killing fast, with more than 7,716 people in only 87,956 cases. It is slowly gaining entry into African countries where the devastation will be vast due to a lack of medical and other facilities.
Comparatively, in India, the spread of coronavirus so far is under control and is not even 0.02 % of the total infected cases and a negligible death toll.
But the worrying factor is its continuous raise from the day of its lockdown going up in hundreds. And in the last 24 hours, it saw the steepest jump of 227 cases and 7 in Tamil Nadu. Out of the seven five have been returned from the Tablighi Jamaat event in Nizamuddin, Delhi. There are more than 280 foreigners who attended this event among 2000 in the 100 years old mosque. Now they are all quarantined not to spread the virus further.
But the lockout had its way of spreading the coronavirus. The government had informed the Supreme court that there are zero migrant workers on the road now. But for the last week, thousands of them walked hundreds of kilometers way back to their hometown without food. There are rumors of many deaths on the way, and the government has today informed the supreme court, which is hearing the case that three out of ten persons going home maybe with coronavirus infection.
If this problem would have been solved in the first place by providing ample food and shelter to the migrant workers to stay wherever they are, the spread could be far more contained in the future.
But all depends on the next two weeks, and without any rapid rise in the infected cases or death toll, India may return to normal soon is the view of the experts. And the people should cooperate for it by staying home safe to get back to regular activities from April 15.
Coronavirus in Tamil Nadu: There is No Plan of Reopening TASMAC From April 1 in TN, MInister Thangamani