ads
Minister Jayakumar Thoughts on Thala Ajith
Vignesh Suppian (Author)
Published Date :

Nov 20, 2019 19:26 IST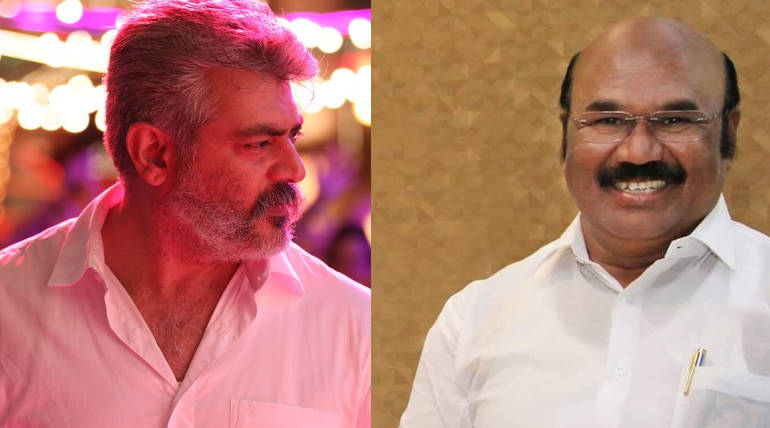 Minister Jeyakumar today once again blasts DMK, Kamal, Rajni, and Vijay.
Fisheries minister Jeyakumar once again met the PRESS today and spoke on many issues. After his blast yesterday on Rajni, Kamal, Vijay, and Stalin, today, he had one more round of ammunition for them. After the win in the by-polls of Vikkaravandi and Nanguneri, AIADMK, and in particular, Jeyakumar seems to in cloud nine and continues to meet the media persons with jubilation and confidence. His today's contentions on many issues include
The election commission is an independent body, and the government cannot announce local body polls
AIADMK was the first to announce contesting the by-polls and got the requisite applications from party persons
For one councilor seat, more than 25 applications came for AIADMK and only one or two for DMK
DMK knows it is in ICU and taking all steps to stall the local body polls
No enthusiasm among DMK party cadres and no one is benefiting apart from few DMK families
The date for receiving applications has been extended to 27 November by DMK
It is a lousy time for DMK as it is in the doldrums
Compared to AIADMK, Kamal, Rajni, Vijay and even ten more are nothing
The actors joining together is only a myth and a mirage and nothing else
Ajith is a decent actor, and he understands that MGR and Amma are idols of Tamil cinema and then became chief ministers
Rajni initially said he would contest alone, and now he is saying he will combine with Kamal, and it only shows his weakness.
No one can touch AIADMK votes by fans of Rajni, and only it is DMK to worry because of it
Kamal said that the system is not right, and going out of the country, only to fall later on Amma's feet to release the movie
A commission is put on Punjami land issue, and the burden of proof is only on the DMK to prove their claim
The government will take action against anyone who has violated the law, including DMK, on Murasoli office land.
There is no rift with BJP, and only Pon Radhakrishnan is saying that BJP is the leader of the AIADMK alliance
Central minister Piyush Goyal has already confirmed that AIADMK is the leader of the coalition.
The minister concluded that he would speak to the PRESS once again tomorrow. But no one knows why local body polls were not conducted for the past more than three years and made Tamil people suffer without local representatives.
Minister Jayakumar Thoughts on Thala Ajith