ads
Meenakshi Amman Marriage Officially Online to watch for Devotees
Sivaranjani Soundarjan (Author)
Published Date :

May 05, 2020 19:31 IST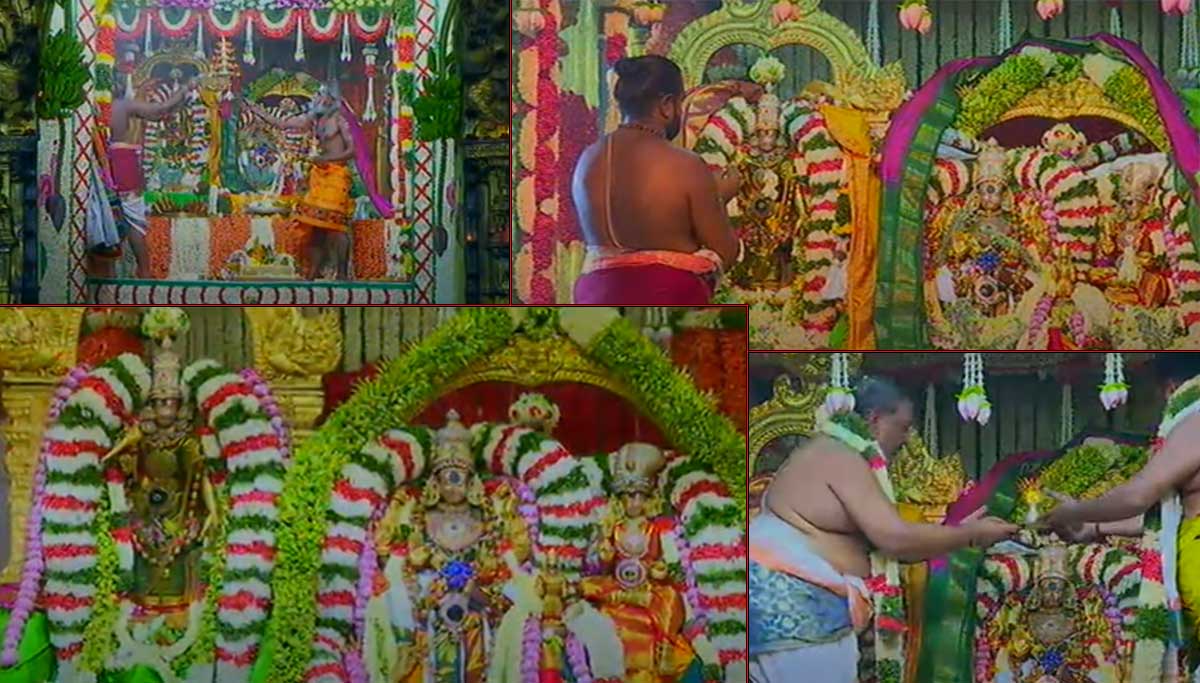 For the first time in History due to the coronavirus lockdown, the Madurai Meenakshiman - Sokkanathar Thirukalyanam was held without devotees. Already, pilgrims are not allowed in temples, mosques and churches in the whole of Tamil Nadu due to coronavirus. The ban remains in effect until May 17 as a result of the 3rd continuous lockdown announcement by the Indian Government.
In the meantime, the 10-day festival in Madurai has been cancelled this year due to Coronavirus lockdown. However, the Madurai Meenakshi Amman Temple Thirukalyanam was held at the Utsavar shrine yesterday with only 4 Bhattacharya's along with Live Telecast for the publics prayer.
For viewing the pilgrims from their homes, the official website of the Hindu Religious Charity Department broadcasted the celebration live on www.tnhrce.gov.in and on the temple website www.maduraimeenakshi.org. Female devotees were watching the pilgrimage live and changing the yellow ropes as a symbol of celebrating the goddess marriage.
Devas, Maharishis, Siddhas and many others come to Madurai every year to see Meenakshi and Sundareswarar's Thirukalyanam.
Thiruparankundram Murugan and Pavalakannavai Perumal will come to see Meenakshi's big day every year. But No one can come from any temple this year to witness Thirukalyanam. It was broadcasted online to arouse and fulfil the concerns of devotees who cannot see it directly.
Azhagar landing in the Vaigai river has been cancelled due to coronavirus. There is only the event of giving curse to the sage Mandukka in the hill of Alagar happens as a part of Meenakshi Thirukalyanam. The show also airs live. For the first time in the History of Madurai, Meenakshi pilgrimage was held without any devotees.
Meenakshi Amman Marriage Officially Online to watch for Devotees