ads
Madhavaram fire accident finally under control, Police investigation started
Vignesh Suppian (Author)
Published Date :

Mar 01, 2020 12:43 IST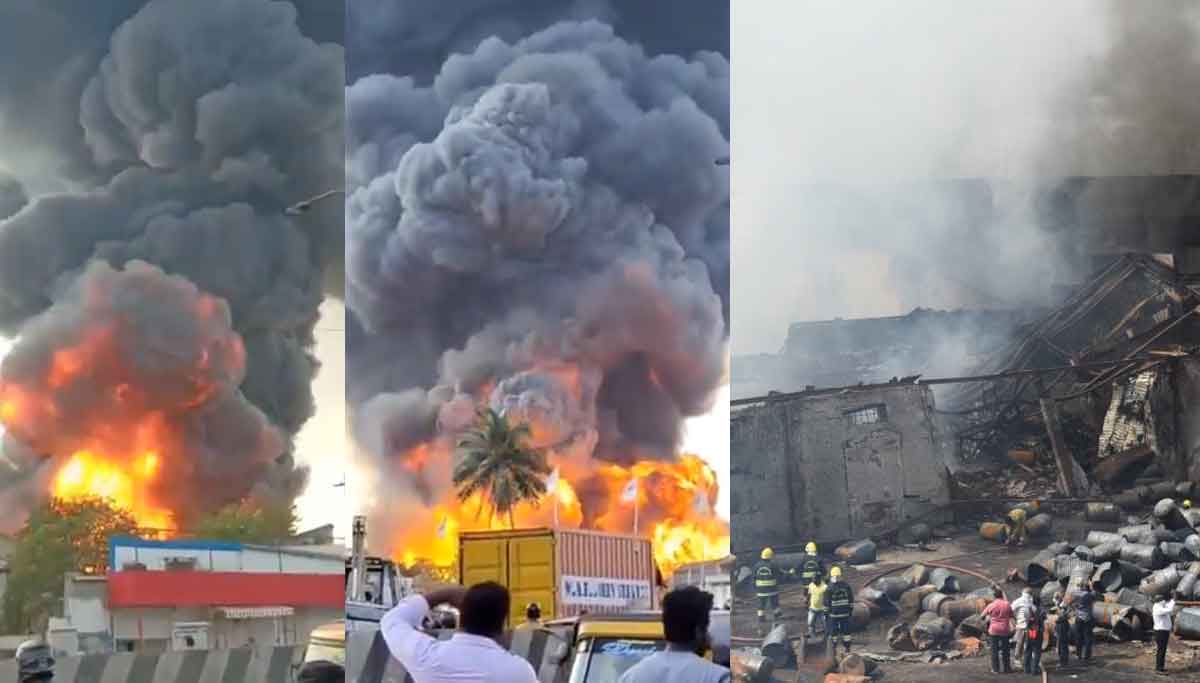 One thousand firefighters are fighting to douse Madhavaram pharma factory fire for the past 15 hours. More than 31 fire tenders from all over Chennai city have now managed to control eighty percent of the fire. Neighbours confirm things flying from the burning factory up to 50 meters. Chennai Collector and Director of Fire and Rescue services are overseeing the dousing of fire by the firefighters. Police are now investigating the pharma factory in charge regarding the cause of the fire.
At 4 PM yesterday, February 29, a fire broke out from a pharma warehouse cum factory near Madhavaram's main bus stand. It is alleged to have had more than 100 crores worth of medical chemicals belonging to Dr. Reddy's lab and other medical companies brought from countries like Japan and America.
The fire was so intense that the local neighbours were not able to sit in their houses. Also, it is alleged that four lorries have been torched. The fire was visible from more than a distance of 7 kilometers, and people were engulfed with chemical smoke and were hard to breathe.
More than 31 fire tenders were brought from Chennai Airport, Chennai Petro Chemicals, and other places to put off the fire. Now the continuous effort of more than 1000 firefighters doing the hard and dangerous work, has put off 80 % of the fire. It was a difficult task as initially when water was poured on the fire, due to the medical components, it increased the fire.
Sylendra Babu DGP for railways and also with an additional charge as director of fire rescue services is supervising the fire control measures. He said that there is no loss of life. The challenge was stopping the spread of fire, and water alone was not enough, and foam was sprayed by using all the fire tenders in the city.
He also said that the factory contained flammable chemicals used in the pharma industry and now investigating whether the fire is due to accident or sabotage.
D. Neelakandan is the president of the Federation of Madhavaram Resident's Welfare Association. He said that it was impossible to sit inside the houses that were closer to the factory, because of the heat and able to hear frequent explosions and everyone complained of burning sensation in the eyes.
Only the investigation will find what the cause of the fire, and what were the specific chemicals and what damage they could have caused to the people by burning still in Madhavaram.
Madhavaram fire accident finally under control, Police investigation started