ads
Lal Pettai People Found a New Way to Protest Against CAA, NRC and NPR
Vignesh Suppian (Author)
Published Date :

Mar 16, 2020 18:39 IST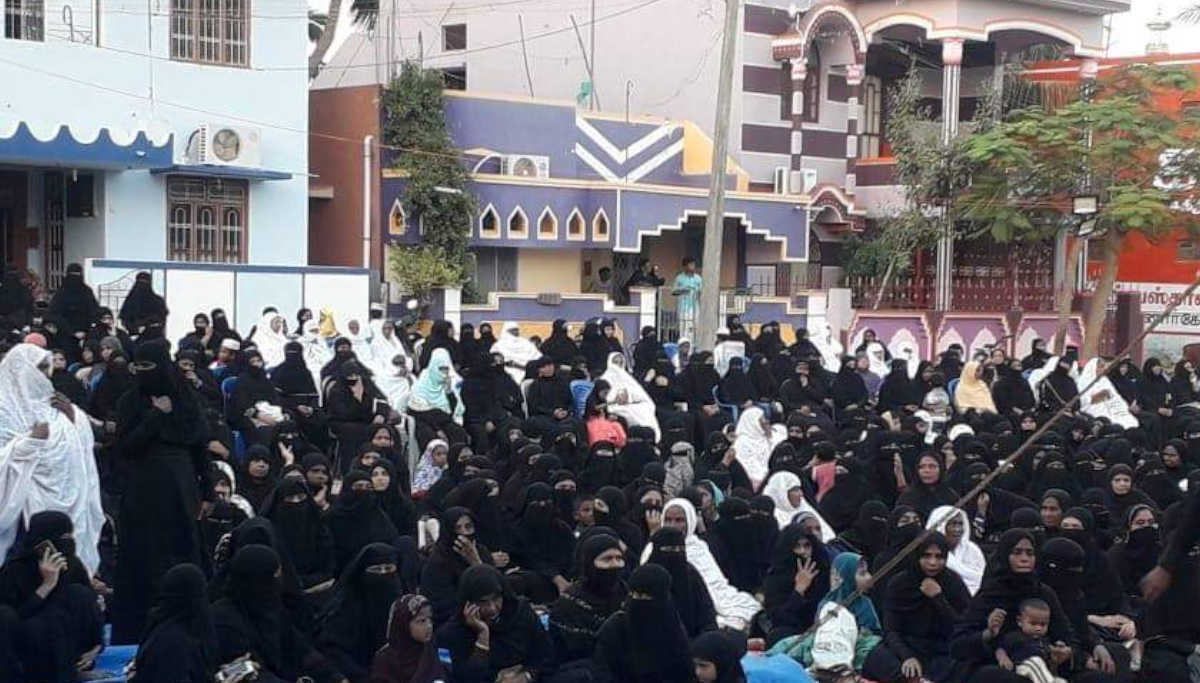 A new and novel type of CAA protest in Lal Pettai in Cuddalore shocks the bank officials. More than 500 people have now gone into the Lal Pettai Indian Bank branch to withdraw all their money from their accounts. The protesting people who are mostly from the local Muslim jamaats have taken this step not only against CAA but also the weakening of the Indian economy and failing banks.
The protestors are planning to conduct similar mass withdrawal of money from their accounts in banks throughout the Cuddalore district. It has left the bank staff in utter confusion about what to do next.
In the last week, due to the coronavirus threat in India, the CAA protests were subdued in many places. There were no such reports of in the media also, as coronavirus took center stage. But CAA protests which claimed more than 50 lives in Delhi, 24 in Uttar Pradesh, and others are still continuing.
In Delhi, even with the coronavirus attack, women sit in Shaheenbag protest against CAA. In Chennai, women have started similar Shaheenbag protest in Washermanpet and continuing for nearly a month now.
Now, this new type of protest is in the Kattummanar Kovil area, which was the district's CAA protest for the past 20+ days. The Lal Pettai Indian Bank staff were scratching their head from the opening of the branch today morning. More than 500 people with their passbooks wanted to withdraw all their savings money from the office.
When contacted, these people said they are removing the money to stress the central government to withdraw CAA. Also, they said they do not have any faith in the Indian banking system and want to withdraw their money.
If, as per the plan of the protestors, this new protest is carried out in other parts of Cuddalore district, it could cause panic to the bank staff and others.
Lal Pettai People Found a New Way to Protest Against CAA, NRC and NPR