CM Edappadi Palaniswami says Myladuthurai to be soon a new district
Vignesh Suppian, March 7, 2020
2 min

read
54
CM says Mayiladuthurai to be soon a new district: CM Edappadi K. Palaniswami becomes a farmer again today in Needamangalam in Nagapattinam district. On the way to lay the foundation stone for the medical college in Orathur, Nagapattinam, CM stopped his car in Needamangalam and got into an agricultural field. Along with the women there, he started planting the seeds on the wet field. In the function, CM spoke at length for nearly 40 minutes and listed a lot of achievements of the AIADMK government. He also announced that Mayiladuthurai would soon become bifurcated into a new district. Also, he criticized Stalin that he is spreading false propaganda of the AIADMK government not doing anything.
On March 1, CM Edappadi K. Palaniswami already had laid the foundation stone for two medical colleges in Ramanathapuram and Virudunagar. In its continuance today, March 7, CM came to Orathur in Nagapattinam to lay the foundation for medical college here. The new medical college is to come up in 24 acres of land at Orathur at the cost of 365 crores. In the function, the health minister Vijayabaskar and Handlooms minister OS Manian and other MLAs and other officials.
Highlights of CM speech at Orathur in Nagapattinam
The Tamil Nadu government is committed to set up one medical college in all districts of Tamil Nadu
We are taking all efforts of linking Cauvery and Godavari to benefits the farmers and solve the drinking water problem
Tamil Nadu State is in the forefront of organ transplant surgeries continuously for the past five years in all of India
In four medical colleges in the state, four new cancer specialty centers have been set up to offer treatment cancer patients
AIADMK government has set up 254 new primary health centers in the rural areas across Tamil Nadu
A new library at the cost of Rs. 72 lakhs to come up in Mayiladuthurai
Mayiladuthurai is soon to become the headquarters of the new district bifurcated from Nagapattinam
New fishing harbor at an outlay of Rs. 150 crores to come up in Arucottuthruai in Nagapattinam
An agriculture research center and a food processing center in 250 acres of land to soon come up in Vedaranyam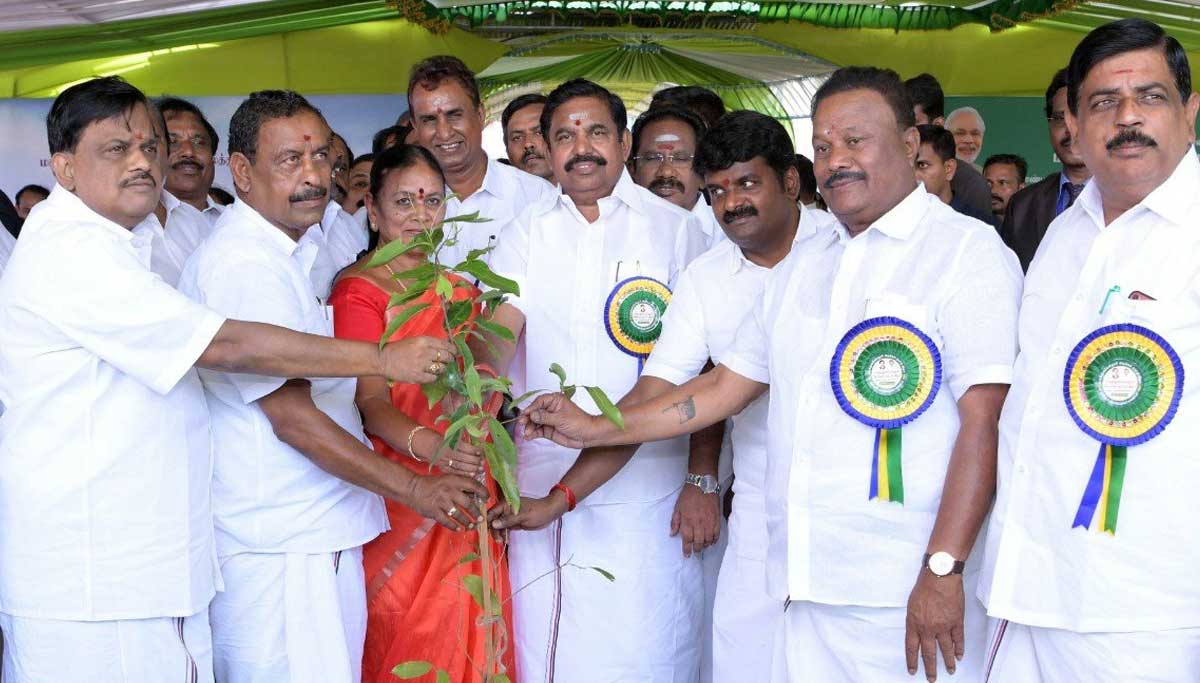 Related posts
Bodyguard Maranalloor Das died in Jaundice
A couple of week back Maranalloor Das (Age 47) was diagnosed Jaundice and was undergoing treatment in Thiruvananthapuram Medical College Hospital and could not survive from Jaundice and died.
Pregnant Pachyderm Death Breaks Human Hearts with Big Questions about Humanity
The fact that even though it was unable to eat and with unbearable pain, the elephant did not hurt humans.