CM Edpadi Palanisamy will lay the foundation stone for two New Medical Colleges: Today, March 1, Chief Minister Edappadi K. Palaniswami will lay the foundation stone for two medical colleges each in Ramanathapuram and Virudunagar. Central health minister Dr. Harsh Vardhan will be participating in the function. These are the two new medical colleges is out of the six approved by the central government and granted 100 crores by the state government.
Another three has also been approved recently. Now, if all the proposed eleven medical colleges are opened before the assembly election in May 2020, they would provide additional 1600 medical seats for the academic year 2021-2022.
Chief Minister Edappadi K. Palaniswami, Deputy CM O Panneer Selvam, Central Health minister Dr. Harsh Vardhan, along with Health Minister Dr.Vijaya Baskar and other MPs, MLAs will attend today's stone laying foundation function in Ramanathapuram.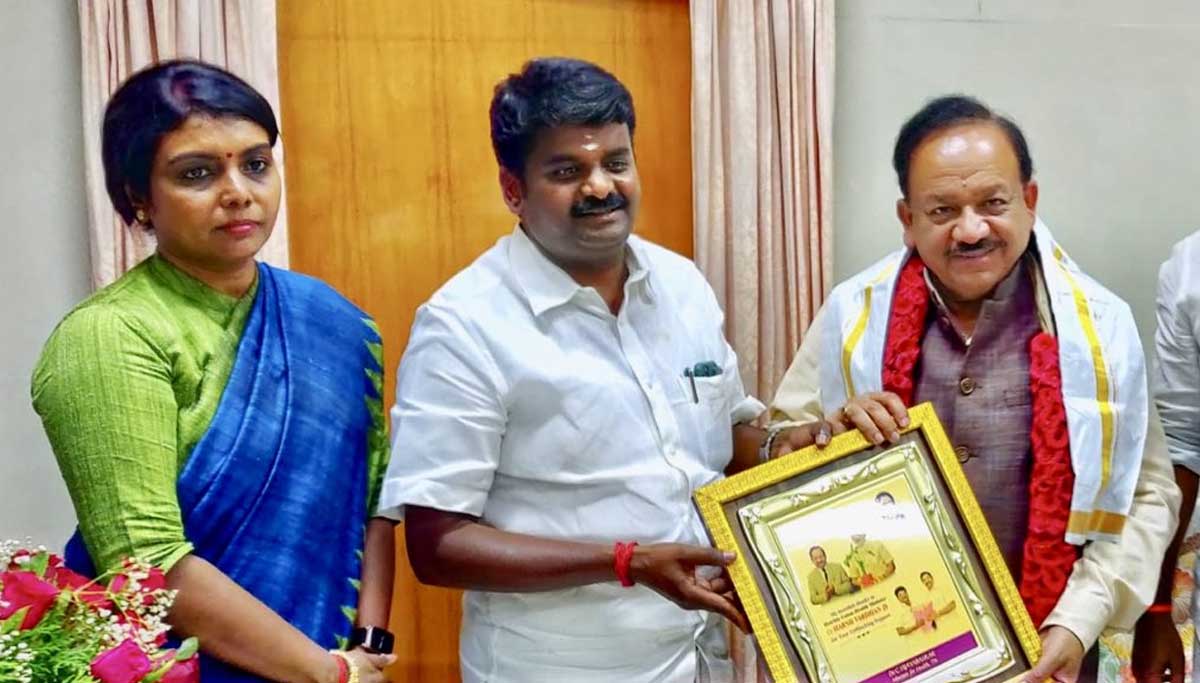 In total, the health minister has tweeted today that the Central government has approved eleven medical colleges. These government medical colleges will be formed in the following districts.
Ramanathapuram
Virudunagar
Dindigul
Namakkal
Tirupur
Ooty
Tiruvallur
Krishnagiri
Nagapattinam
Ariyalur
Kallakuruchi
Of the total cost of rupees Three hundred twenty-five crores for each medical college to be constructed, the central government will part with 60 % of the funding and the remaining 40 % by the state government. The state government has sanctioned Rs. one hundred crores for the six medical colleges now.
Out of the six, two are now having the foundation stone laying function in Ramanathapuram and Virudunagar. In the Ramanathapuram Collector office complex, the foundation laying ceremony will be conducted at 10 AM. And, in the evening at 3 PM, the foundation laying ceremony at Virudunagar collectorate.
As of now, there are 26 government medical colleges in Tamil Nadu and 13 private medical colleges. Every year a total of 5400 medical seats available through 3600 and 1800 from government and private medical colleges.
If these eleven government medical colleges are opened with the remaining funding of 225 crores for each of them from the central and state governments before May 2020, there will be an additional 1650 seats available for the students in the academic year 2020-2021 to pursue their medical dream.
Related posts
Bodyguard Maranalloor Das died in Jaundice
A couple of week back Maranalloor Das (Age 47) was diagnosed Jaundice and was undergoing treatment in Thiruvananthapuram Medical College Hospital and could not survive from Jaundice and died.
Pregnant Pachyderm Death Breaks Human Hearts with Big Questions about Humanity
The fact that even though it was unable to eat and with unbearable pain, the elephant did not hurt humans.