ads
CM Edappadi Palaniswami Advice his Ministers to Interact Freely with the People like he does
Vignesh Suppian (Author)
Published Date :

Feb 12, 2020 12:12 IST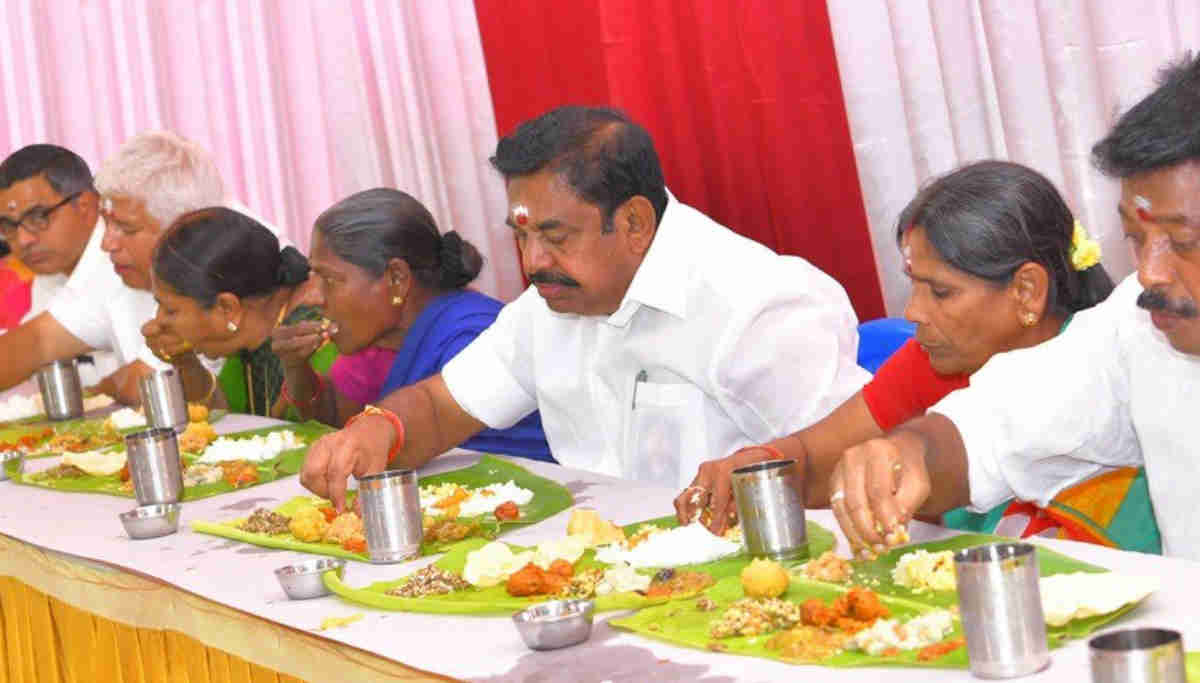 CM Edappadi Palaniswami advised his AIADMK party men to mingle with people like the way he does. He said this yesterday, February 11, on the second day of the AIADMK officer bearers meet in Chennai at AIADMK headquarters in Royapettah. The meeting is conducted by the AIADMK party to chalk out plans for the upcoming local body urban polls and the development of the party.
Forget your party posts and sit with the people and talk to them like I do is sincere advice by the CM to his party men. He also wanted them to have tea in shops like he does by stopping the car whenever he sees people on the way. He also said that even though he is a CM, he behaves with people like a farmer and moves with the people as a farmer does.
In yesterday's morning meeting, party men from South Tiruvannamalai, Nilgiris, Sivagangai, Thoothukudi, and Ramanathapuram had the meeting with CM, deputy CM O Panneerselvam along with ministers, S.P. Velumani, P. Thangamani, and Natham R. Viswanathan. In the evening, party men from the Kanyakumari district attended the meeting. Some party men complained that only due to no support from Ponn. Radhakrishnan much faced defeat in Kanyakumari.
In the local rural body elections conducted during the last days of 27 and 30 December, AIADMK won equal to that of the DMK party. The local body elections were conducted after eight years, and that too only for the local rural bodies like panchayat chairman. Now the date is to be soon announced for the local urban body polls. It will be for electing Mayors of the corporations like Chennai, Coimbatore, and others along with the city councilors.
The local rural body final results where the DMK and the AIADMK won with few margins:
AIADMK won 13 district panchayat chairman posts against 12 of DMK
AIADMK won 243 district panchayat councilors against DMK's 243
AIADMK won 125 panchayat union chairman posts against DMK's 140
AIADMK won 1781 panchayat union councilors against DMK' 2100
The dates for the local urban body polls will be announced along with the nine districts where even the rural body polls were stopped due to the district bifurcation.
CM Edappadi Palaniswami Advice his Ministers to Interact Freely with the People like he does