ads
Tamil Nadu Cancels Annual Exams. Class 1 to 9 Declared All Pass
Vignesh Suppian (Author)
Published Date :

Mar 25, 2020 16:16 IST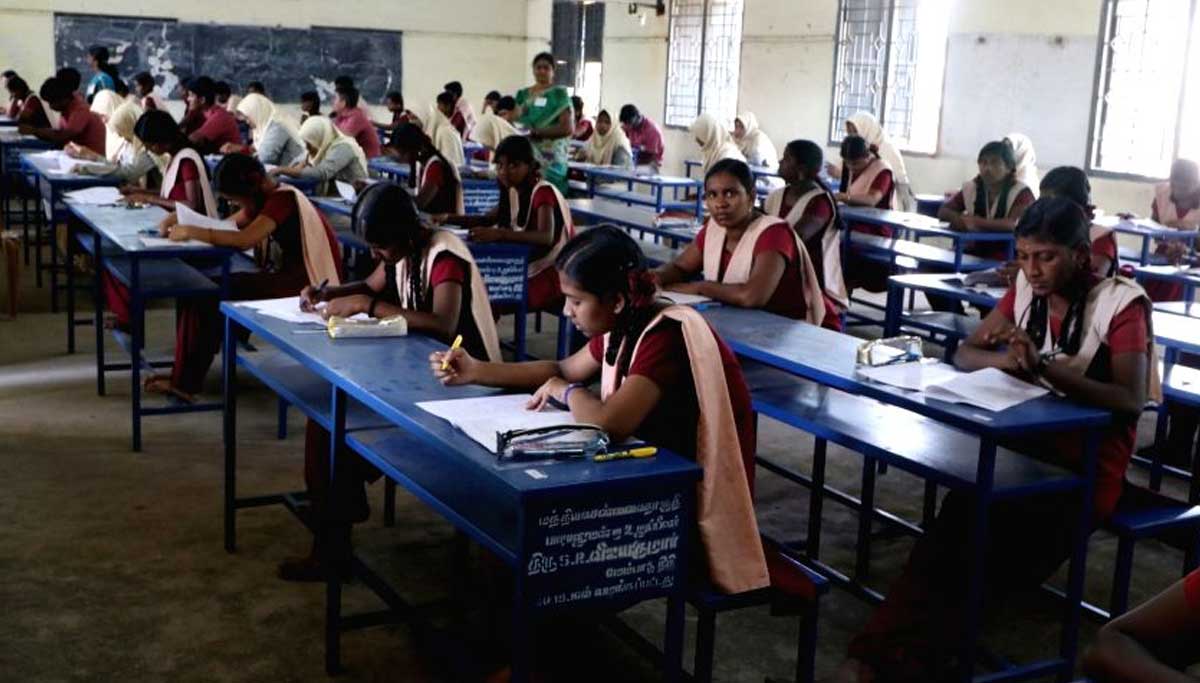 Tamil Nadu students up to ninth students need not write exams and all pass announced by the CM today, March 25. In a high-level meeting regarding the PM announcement of sec.144 across India, the chief minister Edappadi Palaniswami with DGP, chief secretary, and others, made many announcements. Also, 12th standard students who were not able to write the board exams can write to them at a later date is another announcement. The next is to shut shop of all tea shops across Tamil Nadu from 6 PM today evening.
Following suit from other states and nearby Pondicherry of all pass for all students up to 9th standards, the Tamil Nadu students also get the same sweet news now. They need not write any of the exams due to the coronavirus fear and sit at home and go to the next standard coming June.
Also, the last 12th board exam was conducted yesterday. Since it was the last exam and if postponed could lead to a delay in higher college education, it was held yesterday. But due to coronavirus fear, there were no proper transport facilities in many parts of Tamil Nadu. Hence many students were not able to come and write their exams. On knowing of the plight of the students, the CM now has announced that only those who were not able to write exams can write it at a later date to be informed to the students later.
With the 12th remaining board exams for ICSE and CBSE were postponed, yesterday's 12th exam in Tamil Nadu should have also been postponed. With the fear of coronavirus, how will the many students write it properly? Also, without the results of the CBSE, how the ranking for the higher professional studies can arrive. But the eleventh board exams are postponed. Also, the tenth board exams, which were to start from March 27, stand postponed already.
Another important announcement by the CM after the high-level meeting now, is that all tea shops across Tamil Nadu will shut shop from 6 PM today. It is because of the considerable crowd assembling in the tea shops from today morning. Since people were asked to stay indoors, they come to the tea shop and form groups to talk about the situation and rumors.
It is what the coronavirus wants to spread further. And this week and coming days being crucial for the sudden explosion in the number of infected cases and death toll, it will cause havoc among the people. Hence CM has taken the right decision of shutting the tea shops from 6 PM today.
It is time to stay home safe without having to undergo the horror of quarantine and without infecting the near and dear ones to suffer from the same.
Tamil Nadu Cancels Annual Exams. Class 1 to 9 Declared All Pass