ads
11 TN MLAs Disqualification Issue: Supreme Court to Start Trial on Feb-4
Vignesh Suppian (Author)
Published Date :

Feb 01, 2020 18:38 IST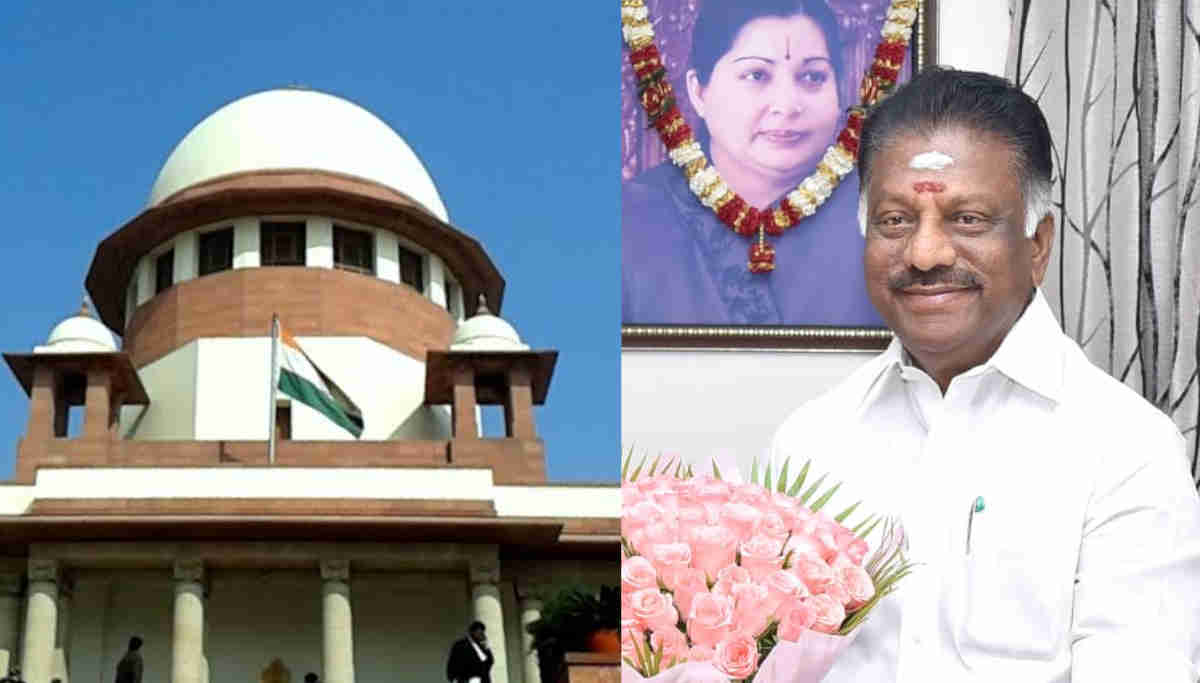 Supreme Court to decide on the ten MLAs disqualification case on February 4: The Supreme court, at last, has listed the cases filed by DMK to disqualify 11 MLAs, including deputy chief minister O Panneerselvam, for trial from February 4. On January 23, the chief justice of India agreed to list the petition soon after DMK's counsel mentioned the matter before the court. Now the case will be argued by both sides on February 4 to decide the fate of the eleven MLAs.
After the sad demise of the former chief minister J. Jayalalitha, AIADMK was split in many ways. The strong contender to the chief minister post, Sasikala, was sent to jail for misappropriating wealth case. Edappadi Palaniswami continued to be the chief minister since 2017. In a confidence motion brought by him in the assembly, it was opposed by the new deputy chief minister and ten other AIADMK MLAs. But later, they patched up together to continue to rule Tamil Nadu until now.
But the main opposition party DMK filed a case in the Madras High Court to disqualify the eleven MLAs as they have voted against their government. But citing reasons of not to interfere with the decisions of the speaker, the case was dismissed by the High Court Madras in 2018. The DMK appealed against it in the Supreme Court. For more than a year, the case is pending in the Supreme Court.
Last Thursday, January, 23, Kapil Sibal, the DMK counsel for the appeal, mentioned the matter before the chief justice. He wanted the case to hear on an emergent basis. He cited two reasons for it.
Recently, the Supreme Court asked the speaker of the Manipur assembly to decide on disqualifying the state forestry minister Shyam Kumar within four weeks.
Two days before mentioning of the issue to the Supreme Court, on January 21 in a judgment by a bench headed by Justice F. Nariman has said that, since the speakers are affiliated to a particular party in the assembly, should the disqualification power should be vested on them. It wanted the Parliament to decide on the issue.
Now the case is to be heard by the Supreme court based on these new developments. And all have to wait until February 4 to know what the Supreme Court orders on disqualifying the eleven MLAs.
11 TN MLAs Disqualification Issue: Supreme Court to Start Trial on Feb-4