ads
Our company name changed from Stage3 Movies to Stage3 News
Thangaraja (Author)
Published Date :

Jan 14, 2018 16:10 IST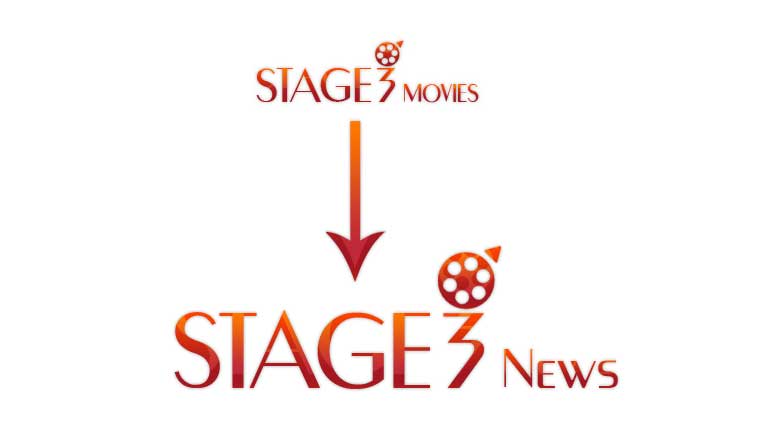 To the readers and supporters of our website.
W
e are happy to inform you guys that our team has just decided to change the name of our website from
"Stage3 Movies"
to
"Stage3 News"
from today onwards.
The decision that we made today is a good result that emerged out just to fulfill the expectations and wishes of our supporters. At first, we have to thank everyone out there for their enormous amounts of critics, encouragements and supports that have been thrown on us from every corner across the globe, just to boost up our development and to succeed our goal.
A long time ago! Well... just kidding, never mind. A few months ago we started to share every latest information in our "Stage3 Movies" website on Indian entertainment industry that never stops creating curiosity among people. Gradually our pieces of information started to wide up to movies, reviews and events of Indian Cinema industries probably sometimes we shared some exclusive news on upcoming movies and events too that gathered by our brilliant ground reporters.
Sometimes we thought we are just an amateur in our field even though we got some big hands in our pocket from the Indian film industries to get latest reports as quickly as possible, just for our readers' sake. But the support from our readers broken down our thoughts and their supports just pulled us up to another level of real-time combat game. Our readers expected even more from us. They asked us to share something more intering like politics world events and some more. Single wish from a reader later filled our comment sections and inbox with requests, advice and supports. We gathered our reporter team and all other teams for a meet to discuss. Finally, the meeting ended with enough positive vibrations.
Yes, we now decided to give our readers the latest information on Indian politics that on a frying pan, hot news that surfing across the world and some important tech news along with our all-time favourite entertainment news in an act of making our readers wish to come true.
Don't worry guys we have formed a battalion of reporters to keep our all readers always busy in reading. Now, we learned from our mistakes and supports from our readers that "A calm sea never made a good sailor".
Once again a heart melted thanks to our readers and supporters and we assure you, we will share every information we gathered, we will educate you and we will change your perceptions on every single thing.
Proudly
The team of 'Stage3 News'
Our company name changed from Stage3 Movies to Stage3 News