ads
Vishal will be back in March 1st week
Vanaja (Author)
Published Date :

Feb 27, 2018 15:06 IST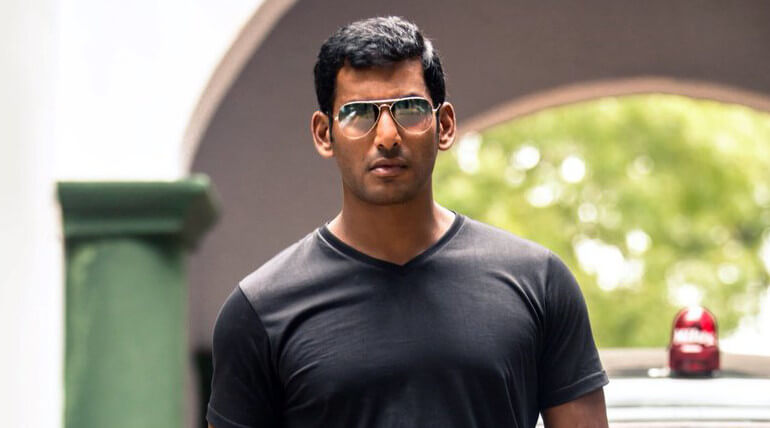 Vishal clears all rumours that are going around him about his health condition. There are many speculations and rumours saying he had admitted in the hospital due to illness and some said he is taking rest after his non-stop work for years together.
To clear the air about his health, Vishal said he is fit and he is there to take care of his migraine. He also added he will be back at the first week of March.
Vishal's Irumbu Thirai is ready for release, but due to some reason it has been pushed back twice. Now it was slated for March 27th this year. Vishal hit sequel Sandakozhi 2 is gearing up the shooting which is slated for release on April 14th. His 'Karuppu Raja Vellai Raja' co-starring with actor Karthi is at pre-production stage.
Producer Council strike is reported to start from March 1. TFPC announced, the film will not be screened from March 1 in theatres across the state as their talk with Digital Service Providers failed.
Vishal shared "Rumours making rounds that I am admitted in hospital.Wanted to let all my friends,fans and well wishers know that I am fit as a fiddle.The retreat I came for to take care of my migraine will get over in few days & I will be back in the grind by the Ist week of March. C U Soon, GB".
Vishal will be back in March 1st week
Related News