ads
The Box Office Prediction of Taapsee's Thappad is Here Ahead of its Release Tomorrow
Vignesh Suppian (Author)
Published Date :

Feb 27, 2020 18:39 IST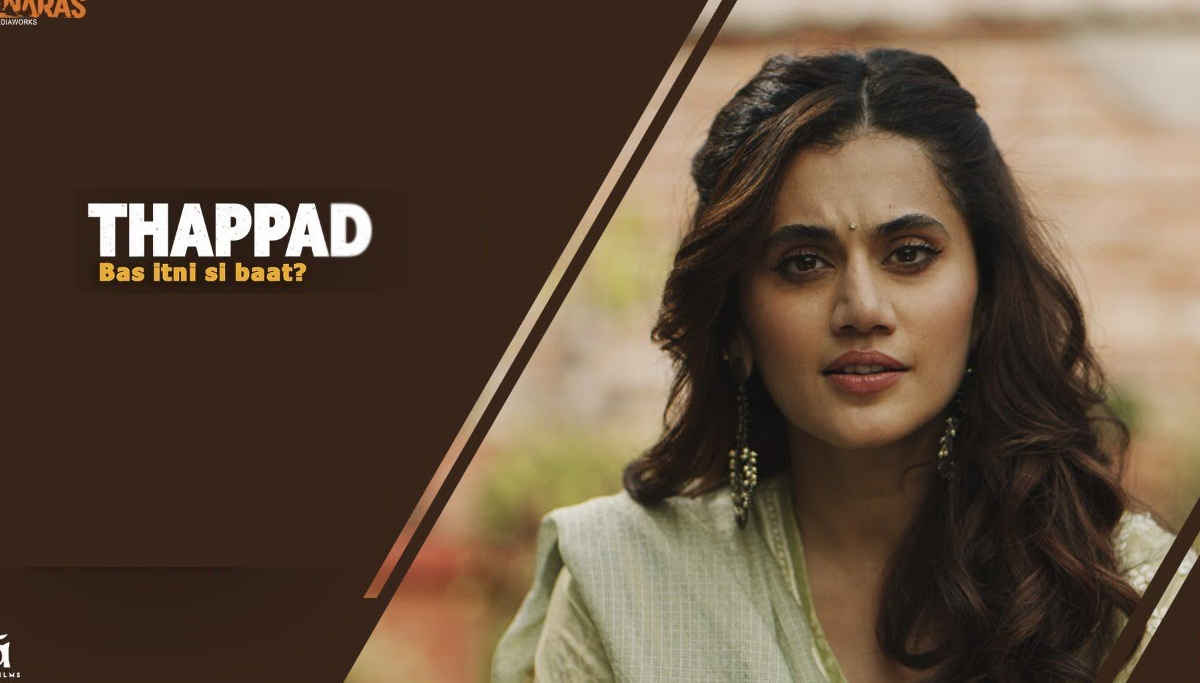 Thappad will slap on the face of the people who exploit gender inequality: Taapsee Pannu acting Anubhav Sinha's Thappad hit the big screens today, February 27. Reviews' from the audience and critics are excellent for this women-centric movie. Taapsee plays her role as the female lead around whom the whole story evolves well.
The film is all about gender inequality and the difficulties and sacrifices women have to make for bringing up their families. Film pundits predict its first day collections to be around two to three crores. But with the movie excellently taken by Abhinav could get the word of mouth publicity and may increase collections during the weekend.
Comparisons of Taapsee Pannu's previous big successes with Thappad, film trade analyst Girish Johar says that it may beat Mulk of the same combination of Taapsee and Anubhav Sinha, but not cross her previous big grosses like the Pink and Badla.
But both of them had Amithab Baachan in the leading role to have total collections beyond a hundred crores. But for Thappad, only Pavail Gulati as the husband of Taapsee and whose slapping of Taapsee is the fulcrum of the movie.
Since Thappad is more about social misogyny, domestic violence, physical abuse, and the sufferings of married women to all class of men, it will only have a selected set of audiences. It will be those who are movie lovers, those who want to see how social causes are portrayed in the movie or for the brilliant acting of Taapsee and directorial skills of Anubhav Sinha, among others.
But with good publicity from those who watched the film could increase the audience to come and enjoy the movie in theaters. And, to see how well a woman fights for her respect and happiness, even if it costs her marriage.
Mulk of Taapsee and Anubhav collected 28 crores for a budget of 20 crores with the first-day collection of 1.68 crores. Pink collected 4.8 crores on the first day.
Thappad is expected to beat Mulk but not Pink. Also, Johar says that it will not overpower the other recent women-centric films like Panga and Chappak by Deepika Padukone.
Thappad is a beautiful movie that all women and men should watch to have mutual respect and love for each other even when bonded together with marriage and not take gender for granted and lose love and life.
The Box Office Prediction of Taapsee's Thappad is Here Ahead of its Release Tomorrow