ads
Supports And Hatreds For Vairamuthu Speech On Andal
Vignesh Suppian (Author)
Published Date :

Jan 18, 2018 09:45 IST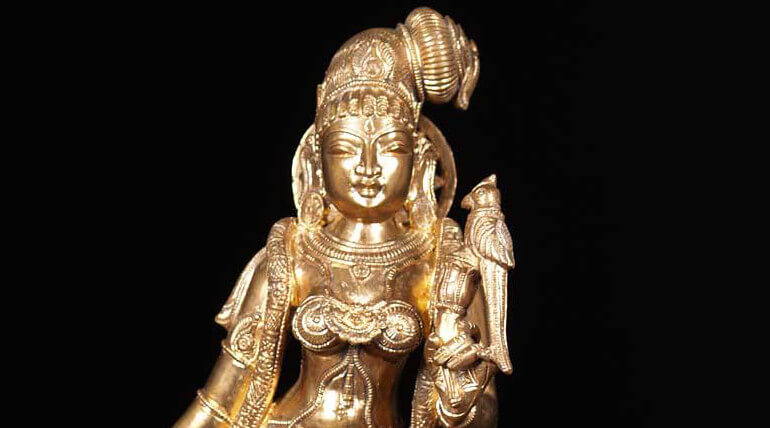 Tamil poet and film lyricist Vairamuthu in his recent speech at the event organised by Srivalliputhur Andal temple. He had praised Andal for her selfless services and poetic words in her paasuram (Thiruppaavai). He had immensely appreciated and lauded Andal for her talent and also for gathering people to unite with God.
Andal was one of the Alvars (saints) lived in 9th century. She is the only woman Alvar who spread the Bhakti movement in vaishnava. She insisted unconditional devotion to lord Krishna and lived in the same way and reached God at Srirangam temple.
Vairamuthu, in his speech quoted a line that says Andal as Devadasi. This is the only reason that there was so much hatred towards the veteran poet. Thousands of people gathered in Chepauk on Monday to show the protest against this controversial speech of Vairamuthu.
In his speech Vairamuthu added "From the research of America's Indiana University, written by author Subash Chandra Malik, the book titled 'Indian Movements: some aspects of dissent protest and reform' had been quoted 'Andal was herself a devadasi who lived and died in Srirangam'"
As per reliable sources "This book is only the gathering articles of various author, SC Malik was not the author and Indiana University did not do the research on this."
In Bhakthi Movement In South India article in that book, has the quotes of what Vairamuthu said. But it was marked with reference book. When we see that reference book, there are no such remarks on Andal as devadasi.
Vairamuthu had regret for his mistake, but people and protestors asked him to apologies to the Hindus and God openly.
SVe Shekar had severely condemned on such speech of Vairamuthu. He said this is not the first time Vairamuthu is doing so. Earlier he had doubt about the Rama is a avatar or a man. Will Vairamuthu dares to talk on Christian or Muslim God in the country asked the film maker.
Some section of people and politicians like H Raja are showering violence words against Vairamuthu. Meantime actor Parthipan and Tamil literature people requested to stop the hatred towards the eminent poet.
Supports And Hatreds For Vairamuthu Speech On Andal