ads
Spider-Man: Far From Home Review - Is Far from Reality?
Vanaja (Author)
Published Date :

Jul 18, 2019 14:13 IST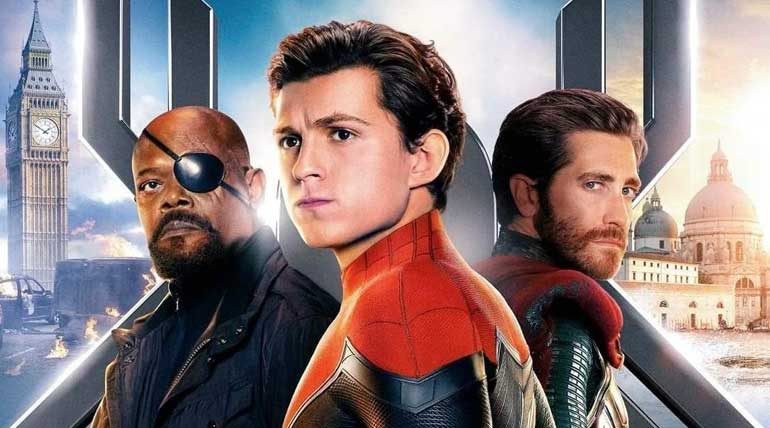 Movie: Spider-Man: Far From Home
Cast: Tom Holland, Zendaya, Samuel L. Jackson, Jon Favreau,
Director: Jon Watts
Producer: Kevin Feige, Amy Pascal
Editor: Dan Lebental
Spider-man: Far From Home Box-office
After the massive hit of Superheroes movie Avengers End Game on April 2019, the marvel studios released another superhero film Spider-Man: Far From Home based on the Marvel's Spider-Man character.
Avengers End Game had turned out as a blockbuster hit in the box office, earning more than 2.7 billion dollars worldwide. Following this Spider-Man: Far From Home which was released in July first week had become super hit and as of now grossed over 861 million at the box-office.
The Story Line
The hero Peter Parker as Spider-Man wanted to avoid heroics and get away from it for sometimes who is still upset over Tony Stark's death. He wanted to spend time with his friends like a common man.
Peter starts his academic year at Midtown School of Science and Technology. The school plans for a summer trip to Europe. He and his friends are travelling to Italy as a summer field trip. Peter wanted to enjoy the trip with his friends without doing any heroic actions.
But there he faces a new problem like striking wind, waves and fire. He manages to fight back with new superhero Mysterio who comes from Earth-like Planet and helps him to save the people.
Spider-Man relaxed and thinks he is out of the trouble. But later he finds Mysterio is the real villain who controls all the things, and he caused every problem. With the help of Hologram projector, Mysterio created all evils with illusions which never exists.
Cyclone, Sandman and hydro man that stroke Spider-man was created using 1000's of drones which had hologram projectors which were controlled by Mysterio. How Spider-man wins Mysterio is elaborated in the remaining part of the movie.
Conclusion
The moviemakers tried to pull the interest of the audience with this unpredicted storyline. It seems, as usual, Marvel's story is far from reality which is aptly made for superheroes' lovers. But it was loved by most of the audience which is carrying the movie to blockbuster success.
Spider-Man: Far From Home Review - Is Far from Reality?